ALISTAIR FEEHAN
TQ PIONEER ALISTAIR FEEHAN
Alistair Feehan is a great ambassador for the Northern Territory.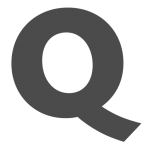 Words by

TQ Staff
Published

05 April 2022

He loves the place with a passion.
"Ask anybody their dreams in life and six times out of 10 those dreams can be realised in the NT," he says.
Alistair is chief executive of Imparja – surely one of the most extraordinary television stations in the world – and chairman of NT Major Events, which stages everything from the Supercars to Bassinthegrass.
The agency also organises the Parrtjima light festival, a concept Alistair took to the Territory Govenment and got approved.
He lives with his wife Bing in Alice Springs.
Alistair had enjoyed a successful career in television advertising when he decided on a lifestyle change and won the Imparja job.
He planned to stay in Alice Springs for three years – that was 19 years ago.
"I had only been to Alice once before and didn't enjoy it. Now I love it."
Imparja, which means footprint in Arrernte, is the only Indigenous-owned TV station in the world that is not funded by government, although it does have a service contract to uplink for broadcast of 14 Aboriginal-owned, government-subsidised radio stations.
The rest of its income comes from advertising.
"We operate as a commercial business."
Imparja has a huge social platform, which supports community programs in its broadcast footprint – emphasising that it is the only truly local TV station in remote Australia.
"What our advertisers spend with us for the most part stays in remote Australia."
One Imparja initiative, Make A Difference, which allows interstate advertisers to choose the Aboriginal program they want to support, is proving a big success.
"We isolate 10 percent of their ad spend and give them a choice of programs that they can support. It's a great way to bring big corporates into the bush and give them ownership of their own program, which can make a real difference to Aboriginal communities.
"We ask communities to put forward programs that they want, rather than us telling them what we think they should want."
Alice Springs-based Imparja has one of the world's largest satellite footprints – 3.5 million square kilometres across six states and territories, and provides digital infill for all markets east of the Western Australia border.
Alistair, who has built an enviable reputation as a skilled manager and leader, realised immediately on arriving at the station that the workplace culture needed to change.
"I would ask why so-and-so wasn't in the office and be told, 'he's away on men's business'.
"I had to be educated about Indigenous culture, which was exciting and interesting, but I also realised that a few people were taking advantage."
He has worked hard to create a safe, professional "culture" at the company – a culture where everyone knows what they are allowed to do and not do.
It has led to a happy environment, a place where people want to come to work.
And like all good managers, he has, to a certain extent, managed himself out of job – he has far less to do nowadays because departmental heads work well, and staff fully understand their obligations and rights.
"If someone is not pulling their weight, I don't have to sack them. The rest of the staff ease them out."
Alistair was born in Warragul in Victoria.
His father John, who had been a farmer in Gippsland until he moved into town and took an office job after falling ill, died of a heart attack at the age of 44.
Alistair, who has two brothers, David and John, and a sister, Fiona, was only 14.
His mother Marjorie was a school music teacher, but none of her talent was inherited by her son.
"I can't sing and I can't play an instrument."
Alistair went to local state schools until becoming a boarder at the age of 13 at Assumption College, renowned for producing great Aussie Rules players, such as Francis Bourke, Neil Danaher and Shane Crawford.
"I enjoyed school. I wasn't the greatest scholar but I did OK.
"The main thing I learnt at boarding school was about people. That has held me in good stead in my working career. I learnt to understand people, to give them a chance."
He started studying computer science at university after graduating from school but didn't enjoy it and soon dropped out.
His first job was selling rope and marine equipment, mainly to professional fishermen.
"It was a very formative time in my life. I did a lot of travelling, particularly in Victoria and Tasmania, and met some great characters."
Out of the blue, a Channel 10 manager he met on an industry committee told him: "You shouldn't be doing this – you should be selling TV advertising."
Alistair soon landed a job in Victoria with Channel 10– and never looked back.
He was quickly recognised as a good salesman in a ruthlessly competitive industry and was headhunted by Channel 7.
The boy from Warragul was soon sealing multi-million-dollar deals.
Alistair worked at Channel 10 for four years and then at the 7 Network for 11 years before becoming Australian manager for international cinema company Val Morgan.
But he had one nagging doubt – he had worked so hard for so many years that he hadn't properly seen his kids grow up.
When his then wife became pregnant, he decided it was time to get out of the Sydney-Melbourne rat race.
Alistair has four children, Jacqui, John, Matthew and Arkie, who he describes as "wonderful and really nice people".
As he pondered his future, a colleague called him and said: "There's a job going that you might be interested in – it's in Alice Springs."
It was a phone call that changed his life.
As if being the chief executive of Imparja isn't enough, Alistair took over from Michael Bridge as the head of Major Events in July 2014.
When not working, he enjoys going to the gym and "playing golf badly".
Alistair believes he is one of the luckiest blokes alive – lucky to have four well-adjusted children who've all "got the gift of the gab", lucky to have a great job and lucky to live in the Northern Territory.