DEPARTMENT OF INDUSTRY, TOURISM AND TRADE
TOURISM TAKES RECOVERY ROAD
The Northern Territory's cleverly named Roadhouse to Recovery grant program has been warmly welcomed by business owners.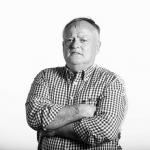 Words by

Nigel Adlam
Published

01 January 2021

The $4 million package will help improve wayside inns and roadhouses as the NT grows the all-important tourism drive market. Caravan parks may apply if they meet the eligibility criteria. It closes on 14 January 2021 and recipients will be confirmed in February-March.
The grant program will help businesses carry out infrastructure projects that will improve the visitor experience and encourage tourists, particularly those on a driving holiday, to stay in remote regions longer. Drive holidays provide freedom of choice, affordability, flexibility, and time for personal and family connection.
Territory wayside inns and roadhouses can apply for grants up to $150 000 for improvements, with businesses required to provide a minimum 25 per cent cash contribution to the project. Priority is being given to projects from remote wayside inns and roadhouses that demonstrate the greatest need for visitor enhancement.
The grant program, which was announced in the Budget 2020 Territory's Job First Plan, are part of the NT Government's covid stimulus to ensure small businesses survive the pandemic.
It is recognised that the tourism and hospitality industry has been hit hard by the coronavirus crisis. Tim Carter, who owns the Daly Waters Pub, says Roadhouse to Recovery is "magnificent". He has struggled to get government help to improve another Outback property interstate.
"But the Territory Government is always there for you."
Tim, who has spent $2.5 million on the historic pub since he bought it three years ago, lodged his grant application as soon as he heard about the scheme.
The Daly Waters Pub has 52 cabins, but he wants to add six family rooms, two of them fitted out to be more accessible.
"I want to improve the mix of our rooms," Tim says. "We have many single and double accommodations but struggle to accommodate family walk-ins.
"A lot have travelled from afar and it's a real disappointment to have to turn families away at 8 at night. "Also, to be able to offer more accessible rooms will be a great thing as more and more people with disabilities are travelling the great NT.
"I think the rooms will be the only rooms like it down the whole length of The Track."
Many of his customers are grey nomads.
Nigel Stevens, owner of the Threeways Roadhouse, 1000 kilometres south of Darwin, says the Roadhouse to Recovery grant program is "marvellous".
"It's a tremendous help to us," he says. Nigel plans to build at least three extra family rooms as the driving holiday trade increases. He says business is recovering.
"We had three really bad months during the lockdown when I wondered whether it was even worth turning on the lights.
"But now I've never seen so many SA number plates and we're back to normal."