Turbocharging Tourism
TOURISM TAKES OFF
Tourist operators are delighted with the Northern Territory Government's multimillion-dollar Turbocharging Tourism initiative, which aims to attract more visitors, create local jobs and help grow the economy.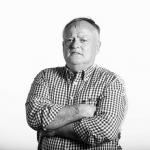 Words by

Nigel Adlam
Published

01 January 2020

They say it has contributed to increased numbers of holiday visitors and encouraged businesses to invest.
"It's a great initiative for our tourism industry and has given tour operators the tools to grow their businesses," says Penny Eckel, Manager of Crocosaurus Cove, a major tourist attraction in the heart of Darwin. We're now seeing the results of the investment. It's put the shine back on the Territory and given us all hope for the future."
Crocosaurus Cove, which includes the Cage of Death, where tourists can swim with a saltwater crocodile safely without being eaten, has enjoyed a healthy dry season.
"Most of our visitors are Australians but we're getting an increasing number of people from overseas, particularly China."
Penny says Government support for festivals, such as the Darwin Festival and BASSINTHEGRASS, helps attract visitors.
And she says the Bruce Munro: Tropical Light outdoor art installation is a drawcard for what is traditionally a quiet time of year for tourists.
"The additional investment in the tourism industry has been a welcomed initiative that has given us confidence and support to plan for a positive future."
Lyla Dash, manager of Aboriginal Bush Traders, an Indigenous-owned gallery, shop and cafe business based in Darwin's historic Lyons Cottage, says her organisation's mission and values "align perfectly" with Tourism NT's latest initiatives, such as Turbocharging Tourism, because it also aims to attract more visitors, create local jobs and grow the NT economy, as outlined in the Aboriginal Tourism Strategy.
"Aboriginal Bush Traders is one of Darwin's most unique attractions and offers a sensory experience to visitors through art, culture and bush harvest," she says.
Lyla says the glowing green ant light sculptures developed by Territory artists Daleighla Brock and Ben Worthington complement the Bruce Munro: Tropical Light exhibition and are receiving a lot of attention from passers-by and visitors to Darwin.
Scott Lovett, Executive General Manager of Industry Development at Tourism NT, says a partnership with the NT Major Events company to promote the Tropical Light program is a significant investment into a new product that is helping to change the perception of Darwin in the tropical summer.
He says the Darwin Street Art Festival and the Laksa Festival – delivered through Activate Darwin – also help to "change the way we talk about and experience Darwin".
Bruce Munro's other NT exhibition, Field of Light, at Uluru has attracted more than 450,000 visitors since it opened in April 2016. It was due to close at the end of 2020 but has been extended indefinitely. Field of Light is now one of more than 100 culturally-rich activities that visitors can experience at Uluru-Kata Tjuta National Park. Scott says the closure of the climb at Uluru is an "important step" for the Anangu Traditional Owners.
"While the closure is likely to see some initial decline in visitation, fewer than 15 per cent of people visiting Uluru climbed it and the closure is an opportunity for new cultural and natural visitor experiences at the park."
The initial Turbocharging Tourism investment was a $103 million commitment over two financial years, 2017-18 and 2018-19.
The Government's investment included the Visitor Experience Enhancement Program, with the first two rounds providing $3 million in grant funding and supporting 109 businesses, who in return invested a further $8.57 million to enhance their attractions to improve the on-ground visitor experience in the NT.
Figures from Tourism Research Australia for the 2018-19 financial year show that the Turbocharging Tourism initiative is working with both international and domestic holiday visitors increasing to 885,000 visitors, with holiday visitor expenditure increasing by 11 per cent to $1.1 billion.
Total visitor expenditure increased by 18 per cent in the year ending June 2019 and total visitors recorded double-digit growth, up 11 per cent on the previous 12 months to 1.95 million visitors.
International visitors to the Territory increased by 4 per cent, a great result considering tourism is one of the world's most competitive industries. Japan led the way, up by an impressive 56 per cent to 40,000 visitors, followed by the USA with 39,000 visitors.
China also continued to deliver solid growth on the back of the introduction of direct flights between Shenzhen and Darwin, increasing by 35 per cent to 23,000 visitors.
Further momentum will be gained through Turbo2, an additional $62.8 million extension of the Turbocharging Tourism initiative over 2019-20 and 2020-21.
A strong, competitive tourism sector benefits Territorians in many ways. It adds billions of dollars to our economy and accounts for one in eight jobs in the Northern Territory with a total of 17,100 jobs supported.
Simonne Shepherd, Chief Executive > Officer of the Department of Tourism, Sport and Culture, says the growth in visitor numbers and spending is due in no small part to the cumulative efforts of the Territory Government and business working together.
"We're delivering a diverse portfolio to grow visitation and the value of tourism to the Northern Territory, through our natural, heritage and cultural assets and collections, developing the Territory's sport and active recreation sectors and supporting the NT's vibrant culture through the creative industries, including the arts and screen sectors."
Andrew Hopper, Deputy Chief Executive Officer, Department of Tourism, Sport and Culture says the Territory Government's investment in tourism is supported by the release of the NT's Tourism Industry Strategy 2030, which was developed through a government and industry partnership, with significant contributions from Tourism Central Australia, Tourism Top End and hundreds of local operators.
"The strategy provides a clear vision for growing the industry over the next decade and sets an ambitious target of up to 3.03 million visitors spending up to $3.67 billion, which translates to a total of 3900 potential new jobs in the tourism industry by 2030," he says.
"Within this target, the holiday visitor target by 2030 is 1.45 million holiday visitors and $1.79 billion in expenditure.
"It is supported by the newly released Aboriginal Tourism Strategy, which also seeks to strengthen our unique Aboriginal cultural offerings and maximise job and development opportunities for Aboriginal Territorians in the sector.
"This year we also released the Long-term Business Events Strategy, which aims to deliver $68 million in delegate expenditure to the Territory economy by 2030.
"The release of these strategies outlines tangible priorities and goals enabling us to track and manage our progress towards achieving successful outcomes.
"Our local businesses work incredibly hard, and it's important to recognise the achievements of our local tourism industry." TQ