THE TERRITORY'S SUMMER SECRETS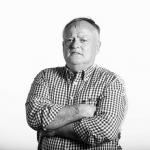 Words by

Nigel Adlam
Published

30 September 2022

Interstate holidaymakers are being let into a secret: summer starts early in the NT.
Tourism NT is letting the secret slip as part of a campaign to attract more visitors during September-March.
The NT Summer campaign is aimed at would-be travellers 18+, who are being offered special deals through travel agents, car hire companies, hotels, airlines and experience providers.
Australians have endured a tough couple of years – and the message to them is that they deserve a holiday somewhere different, especially after another dreary winter.
Tourism NT's Executive Director Marketing Tony Quarmby said: "The focus of the campaign is quite challenging – to shift an entire season's timing in the eyes of consumers to encourage them to go on holiday not at Christmas but to the Territory in September when our weather is perfect for them.
"But we're up for the challenge."
The NT is enjoying the greatest increase in visitors since 2019, but the tourism industry found there was a drop-off in bookings from late September onwards – the Territory's traditional domestic low season.
The NT Summer campaign launched in mid-July, and includes television and cinema ads, digital advertising, publicity and out-of-home advertising with real-time weather report comparisons.
From July to August the campaign key message is 'summer starts early in the NT', from September to October this key message shifts to 'summer is already here in the NT' with the overarching message to 'start your summer now with an NT summer early bird deal'.
Early bird summer deals to the NT with campaign partners Virgin Australia, Webjet, Expedia, Travello, Holidays of Australia, Tripadvisor and Britz will deliver massive savings to visitors.
Would-be interstate travellers are being told the NT is an idyllic destination – a place to escape colder southern temperatures, experience adventure, explore rugged landscapes and delve deep into exciting cultural experiences.
The NT does summer differently. Our summer doesn't start in December. Some might say it's summer all year round.
The Aboriginal people of Kakadu say that "summer" starts in September with the Gurrung season.
Summer in the Top End is when the weather warms up, the storms roll in and the waterfalls flow across the national parks. A Red Centre summer is full of blue skies against ochrecoloured sand, giving the perfect backdrop to take a dip in an Outback swimming hole.
The Territory Government wants to help build a $3.01 billion visitor economy by 2030.
And a key part of that drive will be extending domestic leisure visitation beyond the peak travel periods of April to September.
NT tourism operators can access an industry toolkit and NT Summer Sale campaign imagery and logo by visiting tourismnt.com.au/marketing or to check out the campaign landing page go to northernterritory.com/summer