THE GREAT RED HEART OF AUSTRALIA
Now is the time to start planning your 'winter' holiday to Central Australia, the spiritual heart of nation.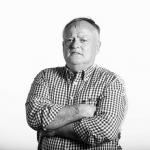 Words by

Nigel Adlam
Published

24 January 2023

Those lucky enough to live in Alice Springs can schedule weekends away; the rest need to plan a lengthy tour.
Everybody who holidays in the Red Centre is better for the experience.
Arrange to meet your rellies in Alice. They can fly in, drive or catch the Ghan.
Any time is a good time to visit. But if you want to time a visit to coincide with a major event, check out dates for the Desert Mob, Desert Song and Desert festivals. And pencil in Parrtjima, a festival in light that celebrates Aboriginal culture.
There is the annual camel race and Henley on Todd Regatta, the only boat race that gets cancelled if the river is flowing.
More than 7000 beanies are on sale at the Alice Springs Beanie Festival. Rev heads can wear their beanies at the Red CentreNATS and Finke Desert Race.
Central Australia is one of the greatest places on earth to stargaze, so check out the inaugural Dark Skies Festival.
The FABalice festival is a weekend full of celebrating everything rainbow, inspired by Priscilla Queen of the Desert.
From Alice, the great semi-arid landscapes of Central Australia await – great chasms, beautiful waterholes, vast cattle stations open to visitors and, of course, the crowning glory: Uluru, one of the few places in the world that lives up to the hype.
As American Bill Bryson wrote in A Sunburned Country after standing awestruck in the shadow of The Rock: "Somewhere in the deep sediment of your being some long-dormant fragment of primordial memory, some little severed tail of DNA, has twitched or stirred.
"It is a motion much too faint to be understood or interpreted, but somehow you feel certain that this large, brooding, hypnotic presence has an importance to you at a species level – perhaps even at a sort of tadpole level –and that in some way your visit here is more than happenstance."