THE FACTS OF FRACKING – WEALTH, JOBS, SECURITY
The Northern Territory Government's decision to, in effect, permit fracking in the Beetaloo Basin could turn out to be the greatest economic decision ever made in this part of the world.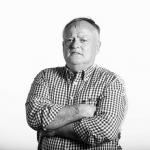 Words by

Nigel Adlam
Published

10 July 2023

It will unlock the world's largest untapped gas reserves.
The knock-on effects will be enormous – the creation of more than 6000 jobs, royalties handsome enough to pay down the Territory's crippling $9.5 billion debt, security of domestic gas supplies and a boost for Australia's $90 billion LNG export industry.
Of course, environmentalists and an Aboriginal group oppose what will be wealth creation on a nation-building scale.
But the onshore oil and gas exploration work at Beetaloo is supported by recognised Traditional Owners – they understand that the industry brings royalties, jobs and training.
Chief Minister Natasha Fyles, once regarded with suspicion by business leaders, is spot on when she says: "Now is the time for the Northern Territory to provide the energy that the world needs to transition to renewable energies."
Intense scientific studies throughout the world – including the Pepper inquiry in the Territory – have all come to the same conclusion: that fracking, if well managed and properly monitored, is comparatively safe.
Many environmentalists eagerly accept scientific evidence for climate change – and rightly so – but dismiss the scientific evidence for fracking.
One of the so-called experts brought to Darwin a few years ago to lecture we dumb Territorians on the dangers of fracking was not a scientist. His university degree was for arts (painting).
There is nothing wrong with an arts (painting) degree, but it does not qualify him to dismiss the opinions of world-class scientists, many of whom have more letters after their names than in them.
More than one million fracks have been held around the world without incident.
The Territory Government took the only politically acceptable measure when it halted fracking until the Pepper inquiry reported.
Three exploration companies – Empire Energy, Tamboran Resources and Santos – are operating at Beetaloo.
They are now allowed to apply for production licences and environmental impact assessments.
Ms Fyles says the industry will have to follow the most robust management regime in Australia.
Gas is a relatively low-emission fuel to transition to renewable energy.
David Slama, NT director at the Australian Petroleum Production & Exploration Association, told the Australian Financial Review: "This is the beginning of a new wave of prosperity for the Northern Territory and Australia, delivering new jobs and substantial economic benefits while strengthening east coast energy security."
He says gas employs 11,000 supply chain workers in the Territory and generates $19 billion of economic activity a year.
As Deputy Chief Minister Nicole Manison says: "It will help fund things like schools, hospitals, services and housing.
"There will be further economic flow-on benefits… more jobs, more development in remote regions of the NT."
In other words, the wealth created by gas can help end Australia's greatest shame: Indigenous disadvantage.