TERRITORY WELCOMES GREATER MILITARY TRAINING OPPORTUNITIES
The Territory Government wants regional partners, including Japan, to rotate their defence forces through the Top End for joint training and exercises with their Australian counterparts as part of a broad-ranging drive to create jobs and opportunities for local businesses.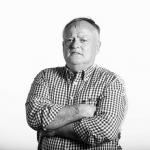 Words by

Nigel Adlam
Published

31 March 2023

The United States already rotates about 2200 marines through Darwin each year.
The increased presence of Japanese Self Defense Force units would give NT companies opportunities to win supply, servicing and construction contracts.
"In time, we would like to see the Japanese rotate through the Territory for joint training and exercises like the US," says James Bear, senior director of DefenceNT, an office set up by the Territory Government to identify and win defence opportunities for the NT.
A rotation by the Singaporean military centred around the Shoalwater Bay training area in central Queensland is working very well for Singapore, the Australian Defence Force and the local economy.
Japan is committed to nearly doubling its defence spending over the next five years to increase its military capabilities. This would give it the third largest defence budget in the world – after the US and China – and follows the signing of a reciprocal access agreement between Australia and Japan enhancing defence cooperation between the two nations.
The Territory Government's high-powered National Security Advisory Group, made up of former senior Defence officers and business leaders, has developed a strategy to help the government engage Japan. It is chaired by the NT's Defence and National Security Advocate Dr Alan Dupont AO.
Support for the idea of boosting Japan's presence in the Territory was put to the Federal Government's Defence Strategic Review by Chief Minister Natasha Fyles.
The Chief Minister travelled to Japan last July to meet government agencies and major companies to discuss the Territory's capabilities in key industries, including critical minerals, energy, digital and space.
"Japan is the Territory's largest trading partner and expanding this relationship into the defence sector is a key goal," says Ms Fyles. "Our training ranges are acknowledged as world-class and we are focused on deepening relationships and strengthening engagement directly with the Japan Self Defense Force, as well as through the Quadrilateral Security Dialogue, which involves the United States, Australia, India, and Japan."
Deputy Prime Minister and Minister for Defence Richard Marles is expected to announce the government's response to the recommendations of the Defence Strategic Review in April. The DSR is widely considered to be the most important defence review since World War II and is expected to bring greater defence investment to the Territory.
About $4 billion is being spent by Defence on capital works and infrastructure.
Expenditure includes more than $1.1 billion at RAAF Base Tindal in Katherine; over $500 million at Larrakeyah Barracks and HMAS Coonawarra; $747 million across the Top End's four training grounds; and hundreds of millions across RAAF Base Darwin and Robertson Barracks.
The US is also investing $270 million in a bulk fuel storage facility at East Arm in Darwin.
"All these projects are benefiting local business," says Mr Bear. "Once constructed these facilities require maintenance and sustainment, which brings further opportunities, including employment outcomes for Indigenous Territorians and defence veterans."
He says work at Bradshaw, near Timber Creek, is a good example of how a local community can benefit from defence spending – Traditional Owners are involved in land management and maintaining the training grounds.
Sitzler has won a string of defence contracts and has a policy of maximising local content and employing and training Indigenous workers whenever possible.
The Darwin-based construction company is also in partnership with Aboriginal-owned Tiwi Partners, which has won more than $200 million worth of defence work.