Department of Trade, Business and Innovation
TAKE A MOMENT FOR NAB ADVICE
Territorians are being given the opportunity to gain first- class advice on all aspects of business – from starting out to securing the future.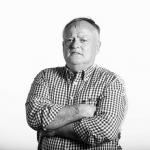 Words by

Nigel Adlam
Published

01 July 2019

NAB Business Moments will be one of the highlights of October Business Month, the NT's premier business event. The program is still being finalised, but it is likely to follow a format that has proved successful throughout Australia – panel discussions on the four stages of business: Starting Out, Growing, Managing and Securing the Future. Angela Tomazos, NAB's Territory Managing Partner for Regional & Agri-Business, says the program will include contributions from a wide range of businesspeople – from entrepreneurs who have only recently started out to successful business owners who have built their companies and then sold them.
Business owners will give advice not just on how to survive in the ruthless world of business – but how to thrive. "People who go into business have found their purpose in life," Ms Tomazos says. "We want to help them gain the knowledge, tools and connections to gain confidence and succeed." Starting out in business is an exciting, nervous time, but people can be excellent at their trade or profession but flounder when out on their own – a good carpenter doesn't necessarily make a good boss of a carpentry company.
"That's where NAB can come in," says Ms Tomazos. "You're good at what you do and we're good at what we do. Let's talk. "We want to help businesspeople in the Territory, we want to encourage them."
NAB has drawn up a checklist of the essential attributes needed to become a successful business owner:

• Persistence
• Self-esteem
• Networking abilities
• Discipline
• Resourcefulness
• Passion
• Industry experience
• Decisiveness.

One of the OBM panel discussions is likely to be held in Katherine and concentrate on agriculture. The OBM team at the Territory Government's Department of Trade, Business and Innovation is working with industry on the "Agri day". Topics are likely to include workforce planning, succession planning, innovation, and changes in technology, and building a brand. The event is aimed at supporting an industry worth $726.5 million and supporting more than 1600 jobs. A record 9000 people attended OBM in 2018. TQ