STUDENTS LEARN WHILE GIVING
The JMC Academy was delighted to be one of the sponsors of the Barunga Festival.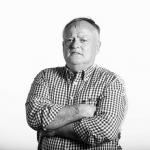 Words by

Nigel Adlam
Published

10 July 2023

Film and TV head Mark Overett says the festival is an "essential event" in the academy's educational calendar. It was their third year of involvement.
A cohort of five FTV students, one audio student and three staff members from Brisbane and Melbourne worked at the festival.
The team created a portfolio of marketing assets for Barunga, including stills photography, social media videos and a highlights reel. Students took hundreds of photos and filmed key events, such as sport, craft workshops and performances, every day.
"We are also delighted to provide festival footage and photography to other sponsors, stakeholders, performers and media outlets," Mark says..
"For our students, Barunga represents a very special opportunity to not only work with a real client with real deadlines, but also to experience just a taste of life in a remote First Nations community.
"Working at the Barunga Festival gives our students a sense of perspective far beyond anything we can teach them in the classroom or the edit suite.
"And at the same time, I'd like to think we are presenting a window for everyone about what higher education in the creative arts can look like.
"Our students (and staff) return home not only as more experienced filmmakers, but as human beings with a greater understanding of the history and culture of First Nations peoples.
"It is indeed a privilege for us to be given this opportunity."
JMC Academy has campuses in Brisbane, Sydney and Melbourne, offering degrees, diplomas and masters courses in film and television production, audio engineering, music, entertainment business management, 3D animation and game design, and acting.