Biosecurity
STRENGTHENING OUR BIOSECURITY DEFENCE
scientists are delighted that the northern territory's smart new molecular laboratory has opened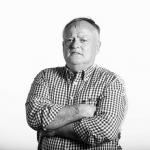 Words by

Nigel Adlam
Published

02 July 2021

The $8 million lab is the only one of its kind in northern australia. The lab enables territory government scientists to conduct highly specialist research, plus carry out important development and diagnostics work.
It will support market access for territory agriculture products, increase australia's biosecurity diagnostic capacity, help attract more world-class scientists to the territory and enable the nt to bid for critical research projects.
The lab will be used in the fight against animal and plant pests and diseases, such as citrus canker, which the territory has successfully eradicated "in the past, we have had to send away samples or undertake research through laboratories in other states," says lorraine corowa, senior executive director biosecurity and animal welfare with the department of industry, tourism and trade.
"These new facilities enable us to conduct research in the territory for the benefit of territory industries."
The laboratory, which is part of a $44 million upgrade of the berrimah farm science precinct, was jointly funded by the territory and federal governments, and built next to the existing veterinary and field services laboratories.
More advanced scientific research will include striving to improve production for important industries, such as mangoes and melons.
The berrimah farm upgrade includes three new buildings:
field services laboratory, which has been designed to support agricultural production
molecular laboratory, which provides world-class diagnostics for animal and plant diseases
science services building, which will support pest management, biosecurity, and market access.
The science services building is in the design stage with construction expected to start later this year.
"we've got great people working in good facilities, but the new laboratory precinct makes work more efficient and effective and enables our scientists to pursue the highest quality research," mrs corowa says.
"these facilities provide our researchers with the infrastructure and facilities to undertake cutting-edge research, positioning the territory to attract more funding and continue to build our reputation as leaders in northern australian agriculture research.
"We want to attract more world-class scientists and to do that we need world-class labs. We want the brightest and best to work here. To realise the economic potential of agriculture in the territory we need them."
The territory economic reconstruction commission identified agriculture as one of the key growth areas for the nt economy.