GTNT
SPARKY SHINING LIGHT AT GTNT GROUP AWARDS
Apprentice electrician Mary Coulter is ecstatic about winning one of the Northern Territory's most prestigious awards.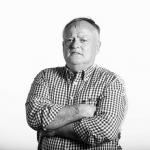 Words by

Nigel Adlam
Published

19 July 2022

Apprentice electrician Mary Coulter is ecstatic about winning one of the Northern Territory's most prestigious awards.
She was named Apprentice of the Year at the GTNT Group awards ceremony at Darwin's Mindil Beach Casino Resort.
Mary, who is an electrical maintenance technician at the South32 manganese mine on Groote Eylandt, says: "I feel honoured to receive this award from GTNT Group and be recognised for my work at South32 GEMCO.
"Receiving the Apprentice of the Year award was a very proud moment for me and the entire team at GEMCO.
"Groote Eylandt is a special and unique place to work and I'm lucky to be surrounded by so many talented, skilful and dedicated professionals, and I'd like to thank them for their support over the past three years."
She congratulated her colleague, Evangelene Rushforth, who was named Outstanding Apprentice of the Year Stage 1 at the awards.
"And congratulations to all of this year's finalists and nominees."
Mary, who recently completed her dual trade Certificate III in Electrotechnology Electrician and Certificate III in Instrumentation and Control, gave her "deepest appreciation" to her supervisor, Tim O'Shea, and mentor Aaron Read for their support throughout her apprenticeship.
GTNT Group Chief Executive Officer Kathryn Stenson congratulated the winners.
"To our apprentices and trainees, don't limit yourself. Every little opportunity that you take will help you in your next role. Don't doubt yourself. You can be anything you want to be – there are no limits."
GTNT Group Trainee of the Year was won by Sam Duke, who completed a Certificate III in Water Industry Operations and is hosted by Power and Water Corporation.
The Aboriginal or Torres Strait Islander Student of the Year was Patrik Ralph, who completed his Certificate III in Business through the GetSET in the NT Program with his last rotation at the Department of Health.
Territory Generation was named Host Business of the Year for its dedication to delivering quality training programs to suit the needs of their apprentices.
The awards celebrate the achievements of GTNT Group apprentices, trainees, students, supervisors and host businesses.
There were 35 finalists in 11 categories.
In the 33 years since it was founded, GTNT Gr0up has employed and supported more than 6500 apprentices and trainees, and partnered with over 1500 host businesses in the Territory.
James Parfitt and William Hewitt from Larrakia Nation opened the awards ceremony with a traditional Welcome to Country and didgeridoo performance.
Guest speakers included Minister for Jobs and Training Paul Kirby and Dean Calvert of Calvert Technologies.
Event sponsors were Hot100, Calvert Technologies, Charles Darwin University and ISACNT.
Category sponsors were Australian Regional and Remote Community Services, Asbuild NT, Bridge Toyota, Child Australia, The Beavington Family, Kinetic IT, Power and Water Corporation, Master Builders NT, Shell Australia – Prelude FLNG Joint Venture, the Northern Territory Government – Department of Corporate and Digital Development and the Department of Industry, Tourism and Trade.
Prize sponsors were Moon's Mission Auction by Darwin Sailing, DCS – Commercial Hospitality Specialists, NTPE, North Australia Media and Mindil Beach Casino Resort.