AUSTRALIAN TRAINING AWARDS
SPARKETTE LIGHTS THE WAY
Savanne Canobie is delighted to have been named Australian Apprentice of the Year.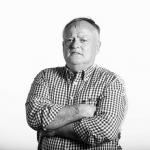 Words by

Nigel Adlam
Published

22 December 2021

"I'm proud and honoured," she says.
The electrician sees the award as a way to share her story and inspire other young Territorians to take up a trade and gain Vocational Education and Training certificates.
Her phone "blew up" with messages of congratulations after the announcement.
Her workmates at Rio Tinto Gove operations were proud of her, although she copped a fair bit of "banter".
Savanne, who was born and raised in Nhulunbuy, has completed her Certificate III in Electrotechnology Electrician.
She says support from fellow tradies in what is still a male-dominated job has been "amazing".
"I saw it as an opportunity to change the stigma around gender-based roles in the workplace. If you want to do something it shouldn't matter what gender you are – go out and chase it."
Savanne, who is an active member of Nhulunbuy through sport and community events, went onto the national awards after being named Territory Apprentice of the Year at the NT Training Awards, which are staged by the Northern Territory Government.
She has consistently demonstrated an eagerness to refine her skills and seek out opportunities to lead.
Savanne is a mentor to new apprentices and has career aspirations to become qualified in dual trades in electrotechnology and instrumentation and control.
Rio managers nominated her for the award not only for her great work but because she is a role model for other women considering an electrical career.
One of her supervisors says: "She asks questions of her tradesperson during work or breakdowns, takes on advice and processes it efficiently, works well in a team and often takes the lead during fault-finding work, has an eagerness to learn, displays a positive behaviour and willingness to help, and gets things done."
Her Charles Darwin University tutors also sing her praises.
Savanne says becoming an apprentice was the best decision she has ever made.
"It has helped me become the person I am today."
She is a strong advocate of other Territorians becoming apprentices.