Paspalis
SPACE CENTRE ON THE HORIZON FOR EAST ARNHEM LAND
DIH annouces the Paspalis Innovation Investment Fund (PIIF) investment into space startup Equatorial Launch Australia (ELA).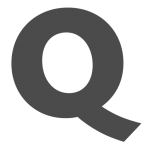 Words by

Contributor
Published

01 January 2020

This investment will be key to getting the project off the ground and creating long-term jobs in the Nhulunbuy, Yirrkala and Gunyangara communities. PIIF's investment will enable Equatorial Launch Australia to undertake planning for NASA's launches from the site in 2020.
"The Arnhem Space Centre is a sign of things to come for the future of the Nhulunbuy and the North East Arnhem economy, and PIIF's investment into the project is a show of confidence in the Territory's economic future," says Chief Minister Michael Gunner.
The Chief Minister also announced that the Northern Territory Government will invest $45million into sealing the Central Arnhem Road, the major access road from central to Northeast Arnhem Land.
The Territory Government's investment is in addition to the $180million already committed by the Federal Government in the 18-19 budget. The total $225million will mean around half of this important bush highway will be sealed, meaning better access for residents in communities like Nhulunbuy, Gapuwiyak and Bulman.
"The PIIF investment will support launch site planning, providing a clear signal that the Arnhem Space Centre is an investment opportunity uniquely positioned to deliver economic growth not just for the Territory, but for the future of Australia. We share the growing Arnhem Space Centre story with the Yolngu people, the Gumatj Corporation, DEAL, the East Arnhem community, and, all Northern Territory Government representatives who continue to support the space industry and all it can inspire" says Equatorial Launch Australia CEO, Carley Scott
Learn more about Paspalis Innovation Investment at paspalis.com.au TQ