Master Builders
SHIFTING HEARTS AND MINDS
If I gave you $50 million to invest, where would you spend it?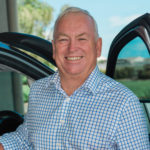 Words by

Dave Malone
Published

22 December 2021
That was my challenge to a number of local business owners recently. A question designed to test them out on how attractive investing is in our part of the world.
And most answered with an interesting twist. Paraphrasing, they said: "My heart says the Territory, but my head probably says south-east Queensland, Sydney or Melbourne."
Each time I tried to unpack their thinking to understand why they answered in that way. Their common pitch was that those larger economies seemingly offered lower risk, greater scale, more options, and an easier exit.
Plus there was one extra interesting dimension. Territorians really love their lifestyle and they really don't want it to change too quickly. They truthfully revel in our home being one of "Australia's best kept secrets". To them, too much investment might just change that.
My admittedly small sample of people clearly loved living here, but they were in two minds about any further investment. Even though, ironically, all of them were substantial investors in the Territory already.
To me this pointed to the great challenge that we still have: how do we shift perceptions and how do we reform what we do to make the Territory the best place in Australia to invest? – a line used extensively by Andrew Liveris and Paul Henderson last year as co-chairs of the Territory Reconstruction Commission.
How do we shift all of those hearts and minds?
I believe the opportunities here are genuinely staggering, even though our stage of economic development best suits investors comfortable with a little more risk and who are happy starting pretty much with a clean sheet of paper.
And those investors are definitely out there. Just look at some of the recent announcements. Projects such as the space base in Arnhem Land. Or the first stage of Project Sea Dragon to grow prawns for export. Or the drilling program by the gas explorers in the Beetaloo. Not to mention data centres in Darwin or 3D printers being built locally and used in the field by the US Marines.
Great stories each of them, but we still need a much deeper investment pipeline if we are to continue to enjoy great lifestyles in the Territory.
My guess is that our work must start with shaping perceptions, here and across the country.
Right now people are starting to move around again and business heads will naturally turn to business growth. To me that presents an incredible timing opportunity right now to get ahead of the other investment destinations and to tell our story about opportunities in our part of the world.
My caution though is that I am definitely not advocating jingoistic nor cliched representations of the Territory. Pack away Boundless Possible along with photos of crocodiles and great landscapes.
Instead, deal with the hard-nosed issues. Talk about the type of investors we need to grow the Territory. Acknowledge the challenge of pioneering new investments. And ensure that everyone has a sense of our success so far.
Things such as the fact that 10 percent of Japan turn on their lights each night thanks to NT gas. Or that millions of families in Indonesia enjoy protein thanks to Territory cattle stations. That the barra at your restaurant in Brisbane, Sydney or Melbourne probably came from Humpty Doo. Or that the gold in your ring might just have come from Central Australia.
I cannot think of a better time to get started on this agenda.