REALISING THE TERRITORY'S GROWTH POTENTIAL
Interest in the Northern Territory's visionary precinct at Middle Arm is growing among global investors eager to shape a sustainable, modern and high-tech future.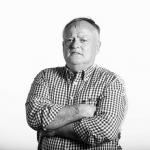 Words by

Nigel Adlam
Published

10 July 2023

The multi-billion-dollar Middle Arm Sustainable Development Precinct on the outskirts of Darwin will be a blueprint for the future of Australian master-planned industrial hubs.
The Territory Government is determined to create thousands of well-paid jobs and diversify the economy while protecting the Top End's cultural heritage and near-pristine harbour.
"We intend to protect the harbour for generations to come," says Infrastructure NT Commissioner Louise McCormick.
She says extensive consultation with the community over the development will continue.
"The community will be kept informed and have a chance to provide feedback."
Powered by renewables and lower emissions energy, the precinct is being developed to attract industries that reflect what the Territory's future economy will look like, including hydrogen, carbon capture, natural gas, advanced manufacturing and minerals processing.
The Territory Government has issued "do not deal" commitments to five proponents over specific parcels of land at the precinct. The commitments mean that their preferred sites in Middle Arm will be set aside for up to 12 months to provide them with confidence and certainty to continue developing their proposals.
The proponents are:
• TEH2, 100 percent owned by Total Eren – renewable energy: the global independent power producer is proposing to develop a green hydrogen production facility using solar energy with the capability of producing more than 80,000 tonnes of renewables based hydrogen per annum for domestic and export potential.
• Fortescue Future Industries – renewable energy: the global green energy company is proposing to develop a green hydrogen hub made up of green hydrogen and green ammonia production and export facilities.
• Tivan – critical minerals: is proposing to produce vanadium oxides through application of innovative downstream processing technology using feedstock sourced from the Speewah and Mount Peake projects; titanium dioxide and iron oxide also produced as by-products. Tivan is also working to facilitate an industrialisation pathway for vanadium redox flow batteries.
• Tamboran Resources – natural gas: a lower CO2 emissions liquefied natural gas export facility. Gas from the facility will play an important role in the decarbonisation plans of our neighbours and trading partners in Asia and beyond.
• Avenira – critical minerals: is proposing a lithiumferro- phosphate cathode manufacturing facility, which will manufacture precursor battery cathode materials from critical minerals, including phosphate sourced from the Wonarah project in the Territory.
Collectively, these projects represent tens of billions of dollars in capital investment.
The companies can now progress their facility designs, engineering work, pre-feasibility studies and environmental impact assessment studies.
They will be required to comply with all the conditions and limits set by the strategic environmental assessment (SEA) and approval process for the precinct, which is underway.
The process will set strict conditions and limits on development and operations, and implement monitoring and management.
Delivery of the SEA by the Territory Government, which will provide a precinct–wide strategic approval, will help investors make the most of economic benefits, while minimising social, cultural and environmental impacts.
The game-changing 1500 hectare precinct will be development ready – with everything from power and water supplies to access roads – which is enormously attractive to potential investors.
"It derisks their investment," says Ms McCormick. "After all, we are asking them to invest billions of dollars."


The master planning includes consideration of shared infrastructure at the precinct. Renewable energy infrastructure, waste water treatment, industrial water supply and common use marine facilities.
Darwin's proximity to growing markets in South-East and East Asia is another major incentive for investors.
China's economy is already the largest in the world by some measures and our nearest neighbour, Indonesia, is expected to have the fourth largest economy in the world by 2045 – the country's middle class is already twice the size of Australia's population.
Talks are well underway with potential renewable power providers for the Middle Arm Sustainable Development Precinct.
The world's largest solar farm – being developed by Sun Cable near Elliott, 750 kilometres south of Darwin – will generate 6.4 gigawatts per year.
Half of the energy will be sent to Singapore – the Territory Government wants the other half to go to the precinct.
It is possible that gas from the Beetaloo basin will be piped to Middle Arm, making use of either the 1500-kilometre Amadeus-Darwin pipeline or standalone pipelines.
The use of wind and hydrogen power is also being investigated by proponents.
Corridors for the pipelines and high voltage electricity transmission lines are being mapped out.
"Renewable energy, critical minerals and gas projects are all key to putting Middle Arm at the forefront of the transition to net zero," Ms McCormick says.
"We've got renewable energy, we've got critical minerals, we've got a masterplanned precinct – everything is coming together."
Territory and Federal governments are working closely to develop what Canberra recognises as a nation-building development.
The Federal Government has committed $1.5 billion to the manufacturing precinct and a further $440 million to regional logistics hubs, which will strengthen connection between wealth-creating, job-creating projects, such as mines, to export facilities in Darwin.
Middle Arm will be complemented by development of the nearby Marine Industry Park and the $515 million ship lift, which will spearhead a new marine repair and maintenance industry.
The precinct will play a pivotal role in helping the Territory grow its economy to $40 billion by 2030 while meeting commitments to net zero emissions by 2050. For more information, visit middlearmprecinct.nt.gov.au