Publisher's letter
Publisher's Letter – Issue 25
This edition is packed with strong, morale-raising stories, particularly from private companies. In fact, the number of good news articles from the private sector seems to show that the economy is finally on the turn. We may have to endure a further nine months of pain, but the light can at last be seen.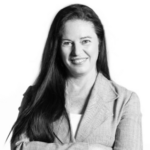 Words by

Anya Lorimer
Published

01 October 2019
Many of the articles in this edition show that private companies are heeding the NT Government's call to help "close the gap" by employing Aboriginal Territorians, using Aboriginal-owned subcontractors and even going into partnerships with Aboriginal organisations. For instance, Sitzler has formed Tiwi Partners with Tiwi Islanders, WTD is training and employing Indigenous workers, and Alice Springs-based Ingkerreke Commercial continues to employ and train Aboriginal Centralians. So much for the southern perception of the NT being full of rednecks! Nowhere in Australia is doing more to help Indigenous people help themselves.
There are other inspiring articles – about Sun Cable's plans to build a $20 billion solar farm near Tennant Creek, the plans to build a ship lift at East Arm and the setting up of a special Government team to attract investment. It's all go in the Territory – and Territory Q is proud and privileged to be part of the action.
Campaign Edge Sprout has been busy opening a new edit and digital content facility and recruiting new staff. We participated and sponsored Facing North, the Territory's largest business delegation to Canberra, which attracted more than 420 people. Local business people paid their own way to descend on Canberra en masse and display our capabilities in the Great Hall at Parliament House and physically talk the place up.
Standing shoulder to shoulder with us was our cover story, Arthur Hamilton, who has been a quiet achiever for decades, running and driving Shorelands, which is about to complete one of the largest artificial reef projects in Australia. I was on the phone to him when the 210th cement truck finished a delivery, which is just mind blowing. It's hard-working, unassuming people such as Arthur and so many Territory business owners who are the engine room of our economy that we celebrate every quarter.
Speaking of movers and shakers, some may have already #herdthat we have welcomed a regular column piece from Ashley Manicaros, the CEO of NT Cattlemen's Association. He tells us we are feeding over 26 million Indonesians with our NT exports. Have a read and stay across one of our largest economic drivers because what affects our primary producers affects every Territorian – and for those who don't know, I grew up on the land so I'm very grounded and knowledgeable in this space.
We also saw the recent launch of the new Tourism NT brand Different in Every Sense – 17,000 tourism people directly rely on getting that message right. There have been very mixed reviews and some of it quite negative on social media, but one statement I do agree with is from Top End Tourism CEO Glen Hingley: "Our businesses live and die by branding and as an industry we have to trust in the science, trust in the research, trust that the markets will respond to the branding."
Every business – not just tourism – lives and dies by branding. It's far more than a logo. The stories here in TQ all contribute to creating a positive narrative about the Northern Territory and our economy. I'm surprised that 12 months out from an election the NTG coms people don't see the need to communicate more from every department and leave the heavy lifting to the Department of Trade, Business and Innovation about what is on the horizon to increase confidence. I know of heaps of amazing achievements over the past three years in Indigenous housing, increased business tourism visitation, resource exploration, more teachers and better health outcomes but it seems they are all kept within the confines of the media units that protect them. That's a shame.
One NTG event that has been a growing success for 25 years ,and one we have thrown our weight behind, is October Business Month. This is the sixth year we have sponsored OBM and it remains a big part of our business platform. For those into trivia, we launched TQ at OBM back in 2013 with Foxy Robinson on the cover and are still going strong with our 25th issue. I thank our advertisers and readers for the years of support – because of you, we have managed to maintain free publishing and distribution, but please remember we are self-funded and independent.
For inspirational Territory reading, you can't go past up-and-comer Charlotte Klose, Tanya Heaslip or Marion Scrymgour. TQ is proud to profile these amazing women, who are all part of writing our Territory narrative.
We want to hear more from the doers who shake things up, so please get in touch. I sense things are going to shape up and get interesting over the next three quarters as we head to the polls and it sounds like it's anyone's guess but one thing is for sure – I'll be getting out the popcorn and taking a keen interest in what happens from here.
We hope you have a solid end to the year and we will see you in 2020. TQ
Anya Lorimer
Publisher TerritoryQ Magazine