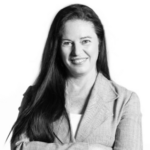 Words by

Anya Lorimer
Published

30 September 2022
It is with a huge amount of pride that I publish the 37th edition of Territory Q as we enter our 10th year of continuous independent publishing of the magazine.
Not so many years ago, the Northern Territory was considered something of a backwater by the rest of Australia. Let's be honest, everyone looked down on us. Not anymore.
The Territory does it better and we are a resilient bunch. As chronicled in this edition of Territory Q, the Territory is now blazing an extraordinary trail on an international scale – we are literally at the forefront of the transition to renewable energy. There are several exciting hydrogen projects underway, including exporting the green energy from the Tiwi Islands. On top of this, Sun Cable is developing the world's largest solar farm. And staying on the theme of environmentally friendly development, Power and Water is securing the Top End's water supply without disrupting the flow of the Adelaide River.
Territory Q doesn't just look at the major projects – we also enjoy saluting Territorians who make a success in one of the toughest business environments in Australia. So please read our profile of Gemma Mackett, a woman starring in a man's world, and of course our amazing cover, much loved and respected Aunty B.
As always, TQ highlights the advances being made by Aboriginal people. This edition includes details of the Aboriginal Sea Company, which is working with other commercial operators in an open, respectful way to train Indigenous people and give Traditional Owners a major stake in the industry.
Personally, over the course of the past few years, I've been on my own journey and I'll expand a bit for those who bother to read this column.
Thankfully, we can put the ICAC investigation behind us with the report taken down from the web. But the experience will remain with the Turf Club board. I believe there is a book coming out about the grandstand saga that will make for an interesting read. I have had my personal challenges and found strength from my professional peers, family, friends and my daughter Grace. Thank you for your unwavering support. It's been rough, but I have transitioned from the boardroom to the members' bar very smoothly and continue to love Territory racing.
As Chair of Activate Darwin board, we have made some great progress. It's great to see Spain Place thrive for the businesses there. More laneway activations, streamlined management, Waterfront to Cullen Bay connectivity and night-time economy are all on our agenda and we are starting to see some outcomes.
We said farewell to Big Dave Cannon, who managed to put Queensland and the NT on the same page even if it was only for one afternoon over lots of beer and rum. Stories were spun, new friendships were forged and a bar tab racked up that would have been more fitting at a wedding than a wake – Dave was definitely sent off in style. I'm happy to say I speak to Bridget almost daily and she and the girls are travelling OK.
I'm selling my beautiful home, not to leave Darwin but to keep up with the changes in my life. A very wise friend said: "A woman who is OK being on her own is a powerful woman." I feel it's also about living in the moment and the ability to make the right decisions when they present themselves. Without getting all woo woo, I'll let the universe take care of me, as she always has.
As I embrace 50 at the end of the year, I'm mentally and physically fitter than I've ever been, 100 percent always up for a fishing trip and adventure weekends to get out of my air-conditioned bubble. The Million Dollar Fish comp is back and every cast counts.
How good are Territory Events? We experienced Bass in the Grass, Barunga, Darwin Festival, the Cup Carnival, Beer Can Regatta and Henley On Todd, and look forward to bringing all the sequins, glitz and stilettos to Alice Springs for FabAlice in March 2023. Book your accommodation and travel now. This Priscilla Queen of the Desert – inspired event is going to be promoted nationally as the biggest mardi grasafter party in Australia. Campaign Edge Sprout also promoted the North Australian Festival of Arts in Townsville so for those music festival diehards and creative arts followers, put 16 June-9 July in your diary and make a holiday out of it.
Have a good last quarter. For the chance to be selected as a prestigious TQ front cover, you need to get along to the October Business Month TQ Long Lunch on 21 October. Book at obm.nt.gov.au
I can't wait to see what 2023 has in store.