Sprout
PUBLISHER'S LETTER
I'm writing this Publisher's Letter surrounded by boxes and in a state of chaos and disarray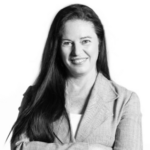 Words by

Anya Lorimer
Published

01 April 2021

I'm writing this Publisher's Letter surrounded by boxes and in a state of chaos and disarray.
We have just moved to our new fancy digs in Cavenagh Street and what a great excuse to have a big clean out. You can only imagine what we are pulling out after 10 years in Smith Street. Safe to say I'm not planning on moving again anytime soon. The builders and tradies have bent over backwards to get us in on time and under budget. It's been a big build for us and we have again invested hundreds of thousands in the local economy at a time when it's needed, yet at the same time it feels like everyone is flat out. Our new agency is custom fit with the latest tech, servers and a fabulous open plan studio space full of our art and creative flare. If you look across the road from Stone House you will see the red branding, so please drop in.
One of our clients said it reminded him of a nightclub because it's not until the doors open do you see what's inside.
This edition of Territory Q is packed again with interesting, positive stories about business in the Territory and I'm really happy that we are hearing from more of our industry associations. Welcome Hospitality NT, Civil Contractors and Master Builders to the regular features section. You all individually represent such large industry and employment bases. It's great to have some perspective of what is happening in what has been very unpredictable times. Businesses are looking for direction more now than ever before, so getting you on board is a welcome addition.
Our cover story typifies the innovative thinking that is now a recognised hallmark of the Territory. Carley Scott heads a company that has literally brought NASA to town – something that could see the NT enjoying a big slice of the trillion-dollar space industry. There is a strong emphasis in this edition on the gas industry. And why not? The election results showed that Territorians want well-managed economic development. Both major parties, which won nearly all the votes, support the onshore and offshore oil and gas industry – because they realise that the industry means wealth-creation, jobs and training opportunities for our kids. Gas is exciting in so many ways. Origin is celebrating good drilling results at Beetaloo, which could lead to a multibillion-dollar industry. And in anticipation, the Territory Government is planning an industrial park for gas-powered downstream industry and a 1000 kilometre utilities corridor from Tennant Creek to Darwin. As if that wasn't enough, Santos is getting closer to a final investment decision on the Barossa project and INPEX (surely a benchmark in good corporate citizenship) quietly carries on pumping hundreds of millions of dollars into the NT economy every year.
We haven't forgotten the little guys in this action-packed edition. The story about Corey Cronin overcoming his despair after losing the use of his legs in a motocross accident and opening a gym in Alice Springs is inspiring. So, too, is the story about Mat and Mandy Weiry developing their mechanical workshop. Small business owners like them are the backbone of our economy.
And as always, Territory Q carries positive articles about Indigenous people. It's easy to write negatively about Aboriginal Territorians. Any fool can do that. We choose instead to highlight the good things that are happening – on the Tiwi Islands, on Groote Eylandt, among the Rirratjingu people and in the Northern Land Council. These are the First Australians striving, nearly always against the odds, to achieve economic independence.
Across the board business feels more buoyant and positive for a change. House prices are climbing, tradies are busy and restaurants are often packed. New resource projects are being upgraded to major project status. The big data HyperOne project plans to create 10,000 jobs during construction and be capable of transmitting 10,000 terabits of data per second into Asia. This is the smart stuff we want to be part of. This is what we meant by shining a torch on Facing North. SunCable is another. Plus there's massive Defence spending and a Federal and Territory government commitment to upgrading roads.
All the big talk aside, small business and tourism still need your support. I have a feeling the dry season ahead is going to be a busy one. Who wouldn't want to experience a tropical Dry when the southern states all brace for a winter lockdown? The NT has managed the virus so far incredibly well and it has put us on the radar of many people to visit over the next 12 months, so let's encourage business partners, family and friends to head north.
It is every Territorian's job to leave a lasting impression. I'm proud to be called a Territorian and after making #46 on the NT News Most Powerful Women list, I feel I need to lift my game. Help spread the good news, talk up the Territory and don't forget the little things… stop and help a visitor with directions, turn up the service and always deliver with a smile.
On that note, I'm going to continue unpacking boxes and settle into my new digs. TQ
Anya Lorimer
Publisher
TerritoryQ Magazine