National Critical Care and Trauma Response Centre
PREPARING FOR THE WORST
The Northern Territory has some unique challenges with regard to disaster management, including isolation, resource limitations, proximity to the Ring of Fire in Asia and severe weather incidents, making it vulnerable to a number of different hazard scenarios.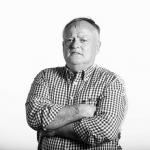 Words by

Nigel Adlam
Published

01 October 2019

Darwin has been the centre of many incidents of national and international significance over the years, including the 1942 bombing of Darwin during the Second World War, Cyclone Tracy in 1974 and the 2002 Bali Bombings response.
Planning for a disaster response, along with teaching and training for disaster preparedness, is core business for the National Critical Care and Trauma Response Centre.
In May this year, the NCCTRC relocated to a purpose-built facility at Darwin International Airport with the new location providing ideal proximity to RAAF Base Darwin, Care flight and the Royal Flying Doctor Service.
In July, the NCCTRC, in conjunction with the World Health Organisation, coordinated disaster preparedness training by holding a Northern Territory Emergency Medical Team Coordination Workshop.
More than 30 participants representing organisations such as the NCCTRC, Department of Health and Top End Health Service took part in the three-day training. The aim of the catastrophic disaster planning was to apply coordination methodology to worst-case emergency scenarios within the Northern Territory. It was an ideal opportunity to bring together health partners and the NT Police Force and the Northern Territory Fire and Rescue Service and representatives from Federal agencies that may provide additional support.
The focus of the learning was on operational management issues that may present in cases where international assistance would be requested to either ongoing or serious emergencies that would reduce Australia's medical response capability nationally.
The workshop allowed for scenario planning and discussion on how to ensure the Territory is prepared for the next big disaster.
NCCTRC Executive Director Professor Len Notaras AM believes that planning is essential.
"The Royal Darwin Hospital had held a disaster planning workshop just days before the 2002 Bali Bombings and used the lessons from that to manage the Bali response, which would go on to win a national award," he says.
"Practice, planning and being prepared are essential to ensure the Northern Territory is ready to respond." TQ