PIPELINE OF LOCAL TALENT SHINES AT INPEX
A special celebration event was held at Aboriginal Bush Traders in Darwin recently to mark a huge milestone in the careers of nine local INPEX employees on successful completion of a Production Technician traineeship.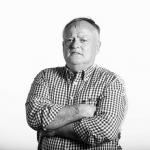 Words by

Nigel Adlam
Published

10 July 2023
The traineeship program is delivered by Programmed Skilled Workforce over a two-year period, combining on-the-job and classroom-based learning.
The newly qualified production technicians have completed a Certificate II and III Process Plant Operations (PMA) qualification, as well as other important training, including emergency response as an ERT member, high-risk licensing, first aid and a whole suite of safety training courses.
General Manager Onshore Operations Dave Dann congratulated the Production Technicians on their remarkable achievement.
"I would like to acknowledge that our newly qualified production technicians commenced training during the covid-19 pandemic, where the tempo was high, people were in short supply and our facilities underwent the first large-scale shutdown.
"Your resilience and perseverance in the face of these challenges is a testament to your strength of character, which will undoubtedly serve you well in your future careers."
Also recognised were the families who provided support and the Programmed Skilled Workforce team whose mentorship and encouragement played a major role in helping the trainees navigate through the program and reach this important milestone.
The newly qualified production technicians were joined by their partners and the extended INPEX management team to celebrate and were thanked and congratulated individually by Dave Dann and Carl Davies and Pat Tierney from Programmed Skilled Workforce.
THE TRAINEESHIP PROGRAM IS DELIVERED BY PROGRAMMED SKILLED WORKFORCE OVER TWO YEARS, COMBINING ON-THE-JOB AND CLASSROOM-BASED LEARNING.
We would like to hear from you
Darwin local community
INPEX is a proud member of the Northern Territory community, with more than 600 locals currently supporting our operations on a daily basis.
As we approach five years of Ichthys LNG's operations, we would like to understand how we are tracking in the view of the NT community.
We invite you to share your thoughts on INPEX's business, Ichthys LNG, and our community relations and social contributions through a short survey.
We value your feedback.
inpex.typeform.com/community