Verve Group
PERSONALISED SERVICE
In good times and in bad, accessing sound financial planning and taxation advice is imperative to keeping your business and personal position in good stead.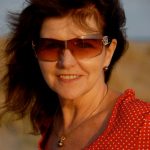 Words by

Nannette Holliday
Published

01 July 2020

Verve Group's expertise is unique — providing accounting, taxation and financial planning advice all under one roof. "Covid-19 has created massive uncertainty and confusion for business and individuals," says Tanya Kirker, Verve Group Director.
"Our strong communication and personal assistance for clients has been key." Despite not being able to meet face-toface with their clients, the professional Verve Group team maintained a close level of communication. "Rather than just sending emailed information, we rang each client. That's how we do things.
We take a personal approach, and their feedback is that they appreciate having that open line of communication." After listening to their clients' concerns and struggles, Verve Group created a series of video updates to help individuals and businesses break down the information coming from Territory and Federal levels.
"It was rewarding to see just how much our clients valued this advice and information." Along with long-term Territorian Marc Loader, New Zealand-born Tanya has been providing Central Australians with professional accounting and tax advice since 2000.
In 2008, they merged with an Adelaide financial planner, Matthew Carberry, becoming Verve Group. Marc now lives and works out of their Adelaide office. The team of six in Alice Springs and 10 in Adelaide keep their finger on the pulse and provide quality advice for each client's circumstances, guiding their Australia-wide client base to achieve their personal finance and business goals.
Verve Group offers quality services, including business advisory, financial planning, tax and accounting, with an emphasis on creating financial freedom. Their client base is predominantly small business operators across all sectors, including construction, tourism, hospitality, retail, primary production, including cattle and wine and manufacturing. "Covid-19 has been a tough journey for many.
Some have reopened, some are restructuring. Finding balance has been the hardest," says Tanya. "Through partnering with our clients, we deliver innovative, straightforward and practical solutions. "Our cutting-edge approach to building wealth creates financial freedom for our clients so they can do what they want, when they want, with who they want." TQ
CONTACT
Verve Group
2/73 Hartley Street Alice Springs NT 0870
08 8120 4877