OCTOBER BUSINESS MONTH 2021
OCTOBER BUSINESS MONTH IS BACK IN 2021!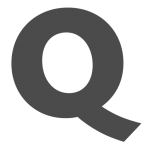 Words by

Contributor
Published

06 October 2021
October Business Month (OBM) returns in 2021 with a tailored regional program designed to meet the current and future needs of small business.
Throughout October there will be over 90 workshops and networking events to help businesses navigate through current economic challenges and further support small businesses across the Territory.
Businesses will have access to keynote presentations, masterclasses, local experts and practical information to help business owners, operators and employees work on their business and not just in it.
Whether you own a small business or work in one; get involved, grow and be inspired during year's October Business Month.
The OBM program will open in Nhulunbuy on Tuesday 5 October and close in Darwin on Friday 29 October 2021 and will be visiting your region on the following key dates.
KEYNOTE SPEAKERS
Our line-up of keynote speakers will inspire Territorians as they each share their experiences, tips and advice for building a successful business.
This year's OBM keynote speakers, who will present live (either in-person or virtually) include:
SEAN SOOLE
Sean's mission is to empower leaders to create positive change in their lives, achieve their version of success and leave a legacy that goes beyond money.
Sean will share the 8 Pillars of Success framework that is key to building a better business. Whether you are a business just starting up, experiencing solid growth, or have plateaued, to build a better business, the 8 Pillars will help you get from where you are to where you want to be in business.
Masterclass – Tools to Build a Better Team Building a successful team has nothing to do with luck. Sean will work with participants to develop 2 of the key tools to help build a better team.
SARAH DAVIDSON
Lawyer turned entrepreneur, Sarah is a social media influencer who is taking the digital world by storm.
Seize your 'YAY' everyday! Sarah quickly realised that her corporate 9-5 wasn't lighting her up, and found success in the digital space. She will share her experience and tips for creating your own space in the current digital landscape as well as breaking the autopilot of traditional success.
GUS BALBONTIN
Gus is an innovator, adventurer, alternative futurist and former Executive Director and CTO of Lonely Planet.
Dealing with disruption and changes does not come naturally to humans. Gus will challenge your thinking to better understand what it takes to succeed during uncertain times.