CLOUDSTREET
NT's PREMIER IT TRAINER
Gone are the days when Darwin businesses need to send staff away for vital IT training. With Cloudstreet Consulting now one of Microsoft Learning's fastest-growing Partners and eight Microsoft Certified and Accredited Trainers covering Microsoft's entire eco-system, they provide customers with official Microsoft worldwide training services, plus access to high-quality materials, top-notch instructors, and complete hands-on labs designed to give people the skills needed for tomorrow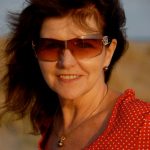 Words by

Nannette Holliday
Published

04 July 2021

"Our partnership with Microsoft has grown considerably over the last year," says Peter O'Gorman, one of Cloudstreet's Lead Microsoft Certified Trainers.  
"Our training covers all their products and cloud services, meaning we can help with Azure, Power BI, Office 365, Powerapps — and the applications everyone knows and loves: Word, Excel, PowerPoint, Outlook, OneNote, OneDrive, Publisher and Access, and much more, allowing your staff to get up to speed quickly."
Cloudstreet's vast array of online technology learning and innovative hands-on labs platforms focus on end-to-end ICT automation consultancy to ensure TCO vs ROI. Plus, Future-Ready Technology Courses and Hands-On Labs from Power BI, Azure, Artificial Intelligence, Data Science to Data Analysis, IoT, DevOps, Cybersecurity, and more run on the same customisable technology learning platforms.
"Our training links to AWS, Alibaba, Tableau, UiPath, Future Ready and Microsoft Learning Worldwide, so we're always up-to-date with the rapid changes in the cloud and future-ready skills space," says Peter.
Established in 2011 to run the whole-of-government accounting and payroll systems, today, Cloudstreet Consulting not only prides itself on producing some of the most innovative dashboards and apps for the NT and the world but on providing immense opportunities for those entering Darwin's IT market through their variety of training options.
"We currently offer four convenient training modes," says Peter. 
In-Person Classroom training in our well-equipped Parap, Darwin office.
Online (Teams) Instructor-led training for anywhere in Australia or Southeast Asia.   
Self-Paced Learning (at your own pace) in Cloudstreet's Online Learning Portal.
Real Hands-On Labs.
Hands-On Labs is a real differentiator. It provides hands-on skills to solve real-world problems.
"People build real solutions to use here in the Territory, such as the technology we used in Kakadu in cooperation with Microsoft and CSIRO."   
Hands-on learners follow these best of breed cloud-based systems for uploading drone photos and identifying different types of animals using computer vision. Business owners and analysts create real-time forecasting and budgeting solutions for MYOB, Quickbooks, or Xero using innovative write-back technology in other labs.
if people want to try before buying, Cloudstreet runs fortnightly Lunch and Learn sessions so they can see what an actual training class looks like, plus pick up some hot tips and network with like-minded others.
Proving popular is their Power BI and Azure in An Hour Courses, along with their one and two-day express short courses hardened for the Territory and all Microsoft Official Curriculum courses averaging three to five days.
When people have Certifications and Micro-credentials, it shows they're keeping pace with the changes in the industry. 
A Micro-credential is a digital badge for social such as a LinkedIn profile, while Microsoft Role-Based Certification provides higher levels of recognition from Foundation and Associate to Expert.   
"Foundation is a basic certification," says Peter. "For those wanting to specialise further, we suggest the Associate, then Expert Level certifications."
So, if you're aspiring to be a Project Coordinator or Project Manager managing projects for time and cost including Microsoft Project or Microsoft Devops, a Business Analyst or Data Analyst, looking for trends and patterns in data or answers to adhoc questions, a Developer who designs, builds, tests and maintains cloud solutions, an Administrator who implements, monitors and maintains Microsoft solutions, a Data Engineer designing and implementing the management, monitoring, security, and privacy of data using the entire stack of data services, or a Solution Architect needing expertise in computer, network, storage, and security, a Data Scientist applying machine learning techniques to train, evaluate, and deploy models that solve business problems, an AI Engineer using Cognitive Services, Machine Learning and Knowledge Mining to architect and implement Microsoft AI solutions, a DevOps Engineer to combine people, processes and technologies to continuously deliver valuable products and services that meet end user needs and business objectives, a Security Engineer implementing security controls and threat protection, managing identity and access, and protecting data, applications, and networks, or a Functional Consultant leveraging Microsoft Dynamics 365 and Microsoft Power Platform to anticipate and plan a customer's needs — then you should contact the expert Microsoft training team at Cloudstreet Consulting to ensure you're certifications and credentials are all up-to-date.
Cloudstreet's new office at The Avenue has world-class training and conference facilities with ample free parking on-site.