Screen Territory
NT WINS PLENTY OF FILM ACTION
Darwin-born filmmaker Miranda Tapsell describes her hit movie Top End Wedding as a "love letter" to the Northern Territory.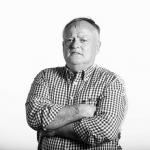 Words by

Nigel Adlam
Published

01 October 2019

The film touches a nerve in Australia with its themes of belonging, culture and love. But Top End Wedding does more than that – it demonstrates to the highly competitive, dog-eat-dog movie world that the Territory is a place where great films can be made.
Screen Territory Director Jennie Hughes says the NT is an increasingly popular setting for the production of films, TV series, including children's, documentaries and even adverts because of its "uniqueness".
"We have a rich, ancient Indigenous culture that fascinates people from around the world. We have great scenery. And we have an enormous amount of talent."
Ms Hughes says the strength of Indigenous culture in the Territory is a "massive advantage".
"This is the oldest living culture in the world – and it's a culture of great storytelling. As soon as you arrive in the NT you're aware of Indigenous culture; it's everywhere."
A host of screen practitioners, including script writers, directors, cinematographers, producers, sound engineers and editors, live in the Territory. The Territory Government's decision to commit $9 million over four years to develop the film industry is having a dramatic effect.
"It is enabling the industry to grow – and grow quickly," says Ms Hughes.
There is more than love of art to the Government's thinking – for every $1 that Screen Territory invests of taxpayers' money into the film industry it yields at least $6 in return.
Karen Green, chair of the six-member NT Screen Industry Advisory Council, says the film industry is good for the Territory – socially and economically.
"It creates training and job opportunities," she says. "We want to help create opportunities in the industry for Territorians."
Ms Green says productions shot in the NT are marvellous for the tourism industry. About 250,000 tourists visit or extend their stay in Australia each year as a result of viewing Australian content – it drives about $725 million in international tourism spend each year.
It has been said that the lingering footage of gorgeous NT scenery in Top End Wedding and Sweet Country attracted many tourists to the Territory.
There are now several film houses established in the NT, such as Brindle Films, Tamarind Tree Pictures, Global Headquarters, Exposure Productions and CAAMA Productions.
Several Territorians have built reputations as fine script writers – for instance, Darwin-born Steven McGregor co-wrote the multiple award-winning film Sweet Country with another Territorian, David Tranter, and Miranda Tapsell co-wrote Top End Wedding, which is the highest grossing Australian film this year.
In 2013, McGregor won an AACTA for the Best Screenplay for Television for his work on the ABC series Redfern Now, writing the Pretty Boy Blue episode, which was directed by Territorian Rachel Perkins.
Up-and-coming talent, Tom Lawrence, produced Gun Ringer, a series about wild buffalo catchers in Arnhem Land that started as an online series but has now been taken up by ABC television.
Andrew Hyde of Exposure Productions earlier this year filmed Sweet Little Note of the Engine, a documentary about the history of aviation in the Territory. And writer, director and cinematographer Warwick Thornton, whose debut feature film, Samson and Delilah, won the Caméra d'Or at the 2009 Cannes Film Festival, is from Alice Springs.
Robbie Hood, a six-part children's comedy on SBS was written by Thornton's son, Dylan River, and was shot in Alice Springs. The Sydney Morning Herald described it as "the most perfect piece of TV you'll see this year".
Screen Territory plays a pivotal role in developing the NT film industry by helping individual screen practitioners and established businesses.
"We focus on domestic film production," says Ms Hughes. "Most of our investment goes into the local industry – they live here and are committed to the community. We recognise that sourcing funding for a production is not easy, so it's important that we support our filmmakers, especially given the significant cultural and economic benefits that they bring to the Territory.
The agency encourages interstate and overseas production companies to work with Territorians, either in joint ventures or by using local talent.
For Screen Territory, which has offices in Darwin and Alice Springs, it's lights, camera, action every day – whether it's promoting the Territory's extraordinary locations and production capabilities on the Reel-Scout website, helping filmmakers with their productions or assisting the Darwin International Film Festival in organising the NT Screen Summit.
The agency's 2018-20 development plan aims to have the NT widely recognised for its creativity, capability and professionalism, producing sought-after content, and driving economic opportunity and innovation, as well as social and cultural value.
Screen Territory provides seed, development and production funding, stages professional workshops, and maintains a database of skilled Territorians, which it makes available to interstate and overseas producers.
It also gives crucial advice to producers on logistical issues, such as locations, filming permits, and Indigenous employment and collaboration. Ms Green says: "We've only got a small population but we punch well above our weight,".
For more information, visit screenterritory.nt.gov.au TQ