Darwin Innovation Hub
NT DELIVERY PARTNER OF THE ENTREPRENEURS' PROGRAMME
Starting 1 July 2020, the Darwin Innovation Hub has been appointed by the Australian Government Department of Industry, Science, Energy and Resources as one of 7 Delivery Partners of the Entrepreneurs' Programme across Australia.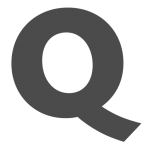 Words by

Contributor
Published

01 July 2020

Emma Nesbitt, General Manager of the DIH will be responsible for managing the roll out of this exciting program in the Top End. "The program will provide more support for Territory business through mentorship, grant funding and expert advice from some of the best specialist advisers in Australia.
That means faster economic recovery, more jobs and faster growth right across the Territory." NT companies will get support through Commonwealth funded expert advice, various types of grant programs focused on business development and matched grant funding of up to $1 million for Accelerating Commercialisation and support through Innovation Connections focused on developing industrial research outcomes across the country.
The Darwin Innovation Hub holds the Growth and Business Management services of the program for the NT, alongside BusinessSA, Ai Group, Deloitte and NSWBC, whilst CSIRO hold Innovation Connections and Incubator Support and i4Connect hold Accelerating Commercialisation.
The program will focus on supporting NT businesses operating in the 5 growth sectors of Advanced Manufacturing, Food and Agribusiness, Medical Technologies and Pharmaceuticals, Mining Technologies, Oil and Gas, as well as enabling technologies for various sectors.
To provide greater support and coverage across the whole of the NT the Darwin Innovation Hub will be placing a full time Associate Facilitator in Alice Springs, to be based at Desert Knowledge Australia and each Facilitator within the program will rotate throughout regional locations within the Territory.
There will be an additional 3 full time Facilitators situated in Darwin. TQ
If you are interested in discovering how this program can help your business, contact the Darwin Innovation Hub team on +61 (08) 8943 0600, programs@darwininnovationhub.com.au or visit www.darwininnovationhub.com.au