Business NT
NT BUSINESS STANDS FIRM
The Chief Minister's NT Export & Industry Awards are more important this year than ever.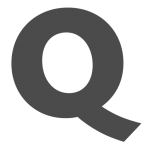 Words by

Steve Rowe
Published

01 October 2020
All business has faced extraordinary challenges during the coronavirus pandemic. This includes exporters who have had to traverse the path of international border closures, interrupted supply chains, and immediate loss of access to markets. It is crucial that the business community – and, indeed, the Territory as a whole – recognises those who have refused to lie down and die. Those who have carried on to the very best of their abilities.
Overseas sales are undoubtedly massively down. How could it be otherwise during such an international crisis? But we salute those who are still in the export business. We know that when these toughest of times are over Territory businesses will once again be doing their utmost to sell products with the NT stamp around the world.
The International Business Council thanks the Chief Minister for again supporting these important awards. It is vital that Territory exporters show the world what we can do – and that we can do it well.
It's what Aussies call "the smarts" – having the brains to do a job properly or to solve a problem. Northern Territory businesses have certainly been using their brains to survive the covid crisis.
Companies big and small have shown tremendous resilience and innovation to stay in business and keep as many Territorians employed as possible. Hospitality has been one of the hardest-hit industries.
Wharf One Food & Wine, a popular restaurant at Darwin's Waterfront, was heavily booked by Territorians and people attending the nearby convention centre before coronavirus. Immediately following the enforced shutdown, owner Darren Lynch and partner Pina Sommerville looked at what they could do to try to keep the business alive.
Within the hour, Bella Fresh Pasta was created – and a logo developed. They had been supplying Parap Fine Foods and their own restaurants. Darren and Pina contacted local IGA supermarkets and other retailers and asked for their support to stock the fresh pasta.
It started flying off the shelves as local families experienced the difference of taste to dry pasta. Bella Fresh Pasta plans for the future are to expand in the local community and, hopefully, to sell interstate – and even overseas – when the pandemic ends. Darren hopes his latest business, 00seven Jet Ski Adventures, will expand from five to 10 machines and employ three more staff.
"We see these times as opportunities to reassess our businesses, to provide new experiences, keep our teams employed and to grow."
Four Darwin businesses collaborated with a multinational company to keep apprentices in work during the covid shutdown. TRACE, which has the maintenance services contract with INPEX's Ichthys project at Bladin Point, sent several of its apprentices to outside companies.
Access to the Ichthys complex was restricted and Charles Darwin University shut down, which made it difficult for the apprentices to continue learning on the job and in the classroom.
But Winnellie Hydraulics, Broadspectrum, Callidus and Combined Electrical took on the apprentices for three months. Eddie Clark went to work at the family-owned hydraulics firm.
"I was lucky enough not only to have a job but to continue my apprenticeship," he says.
TRACE site manager Stuart Miles thanks the three companies – Russell Peet and Steve Densmore of Broadspectrum; Max Nicholson of Winnellie Hydraulics; Nelson Baptista of Callidus; and Mark Eaves of Combined Electrical.
He says all the apprentices enjoyed their "external rotation" and gained valuable experience. Mr Miles says the collaboration shows that Territory businesses support each other during a crisis.
International students have not been forgotten during the pandemic. The Charles Darwin University Foundation provided free meals and groceries to students. About 4000 students and migrant workers have been helped.
International Student Awards winners Benjamin Poveda-Alfonso and Jurse Salandanan say that the student response to the crisis shows that Territorians are resilient "in any kind of calamity".
"We stood together and made sure nobody is left behind," says Jurse. TQ