NEC
NEC DRIVES PROSPERITY
NEC's forward-thinking policy of awarding subcontracts to Northern Territory businesses is having a lucrative knock-on effect.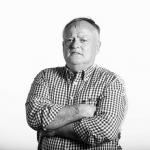 Words by

Nigel Adlam
Published

19 July 2022

NEC's forward-thinking policy of awarding subcontracts to Northern Territory businesses is having a lucrative knock-on effect.
The work improves the capability and capacity of the Territory's information technology industry.
And it acts as the business bedrock – enabling subcontractors to win other contracts, take on more staff and even open new offices.
Alice Springs-based Red Centre Technology Partners has signed an expanded subcontract with NEC.
"Having the ability to manage larger contracts within the Territory Government arena is a massive boost to the confidence of the company," says director Craig Reid.
"It gives opportunities for staff to grow, plus the knowledge that staff have employment longevity within our organisation.
"It was very satisfying that the Territory Government has the confidence in RCTP to perform the additional tasks awarded to us through the NEC tender."
The NEC contract has allowed the business to have a greater presence in Darwin and increase brand awareness.
The company has bought three new vans in Darwin and an additional two remote vehicles in Alice Springs, along with three sedans, all carrying the RCTP branding.
It still operates in the same premises in Alice but has secured "fantastic" warehouse and office space in Winnellie, which opens the way for further expansion in the Top End.
RCTP employs just under 50 staff with five more joining soon.
Indigenous-owned New Future IT has doubled in size since gaining an NEC subcontract to service Territory Government sites in Top End regional centres and Aboriginal communities.
Its head office is in Darwin but it has opened offices in Katherine, Nhulunbuy and Adelaide.
Staff numbers have grown to 34 because of the NEC contract.
Jeremy Boucher, who owns New Future with Jesse Leal, says: "We started with two – just Jesse and I . We used to work out of a house 15 years ago and now have staff and business everywhere."
The company is community minded and determined to make a difference, particularly to the lives of Indigenous Territorians, and help grow the NT economy.
"We're very 'nationalistic' when it comes to the Territory," says Jeremy. "We stick with local businesses, and employ and train local people.
"We are continuing to create ICT roles for people in remote parts of the NT through pathways we create."
New Future runs broad, practical IT training programs in Wadeye, Katherine, Nhulunbuy and Darwin.
"Many of our staff have to be like Swiss army knives when working in remote communities," says Jeremy.
Staff are constantly encouraged and supported to improve their skills.
"The great thing about the NEC contract is that it gives us resources to continue our training programs and uplift local people into a career in ICT. It allows us to take risks with staff, giving them a hand up – we've had failures but a lot more successes."
Darwin-based network infrastructure company AJ Technology Services has worked with NEC for 15 years.
The skills built up working on Territory Government projects has enabled it to win contracts with the Queensland and East Timor governments.
AJTS employs about 65 staff, 35 in Darwin and the rest spread across offices in Toowoomba, Brisbane and Dili.
"The partnership with NEC gives us certainty," says Andrew Souter, who is part of the family of the Souters and the Higletts. "It is a platform that allows us to take on staff.
"We started in the Territory and have applied our Territory knowledge and experience to our other offices."
AJTS has 10 apprentices, including Indigenous Territorians.
Tennant Creek-based Leading Edge has taken on an extra member of staff and expanded from working for NEC just in Tennant Creek to covering the whole Barkly, including nine remote communities.
Director Richard Baker says the NEC contract has improved the company's chances of winning other tenders.
Darwin-based air charter company Jetstream Air Services has a contract to fly NEC staff and subcontractors throughout the Territory, including to remote communities and outstations.
Jetstream's managing director Kevin Pettitt says the work has allowed him to take on two extra staff.
Jetstream Air Services has 10 staff, including six pilots, and uses seven aircraft for the NEC work.