AUSTRALIAN EXPORTER OF THE YEAR AWARDS
NATION ENJOYS OUR MONSOON
A Northern Territory company that had the most humble of beginnings has been named Australian Exporter of the Year.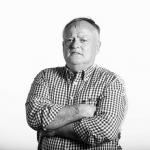 Words by

Nigel Adlam
Published

22 December 2021
Monsoon Aquatics, a world-leading supplier of premium, hand-picked Australian coral and marine life, increased its sales by 35 percent in the last financial year and exports by 18 percent.
The company was one of seven Northern Territory finalists that progressed to the national awards to compete against 89 finalists from around the country.
Monsoon Aquatics founder and managing director Daniel Kimberley says: "Winning Australian Exporter of the year is a huge achievement for our company. It is great to be recognised as a leader in Australian business – and it's a win for the Territory, too."
The Chief Minister's NT Export and Industry Awards are run by the Chamber of Commerce NT.
Monsoon Aquatics recently won a Federal Government accelerating commercialisation grant for its coral spawning project – in a world-first achievement, the company has spawned two species of endemic Australian corals.
"Our goal is to be leaders in coral aquaculture and future reef restoration efforts in the Territory and Queensland," Daniel says.
He started the business in Darwin in 2008.
Daniel couldn't afford a dive compressor in the early days so had to free dive, always keeping an eye out for crocodiles, stingers, sharks and stone fish while battling low visibility and huge tropical tides.
The breakthrough came when the one-man company bought a small runabout boat.
Monsoon Aquatics now employs 40 people, owns five vessels and has three facilities – the headquarters in Darwin and depots in Cairns and Bundaberg.
The business sells fish, clams, hermit crabs and live coral to wholesalers in the United States, Asia and Europe.
Only 20 percent of the harvest is sold in Australia.
Monsoon Aquatics, which does not deal in freshwater fish, is licensed by the Northern Territory Government.
Sustainability is at the heart of the company's ethos.
Australia's aquarium fishing industry is renowned for being well managed and sustainable.
"There is no by-catch," says Daniel, who gained a degree in environmental science from Charles Darwin University. "And we make sure that reefs where we collect are allowed to rest and regrow."
He runs the company with his wife Brooke, who is the business manager and responsible for export freight and logistics, customer relations, sales and marketing.
TERRITORY EXPORTS
Northern Territory exports rose by 37 percent to $13.8 billion in the 2019-20 financial year. Goods exported from the NT, year to September 2021, include:
• Confidential items, most likely liquefied natural gas (83.7 percent)
• Metalliferous ores and metal scrap (10.2 percent)
• Live animals (4.9 percent)
Service exports, which include personal travel services, are worth about $684 million a year.
NT'S OTHER NATIONAL FINALISTS
SPEE3D – Advanced Technologies
Monsoon Aquatics – Agribusiness,
Food and Beverages
Ausinet – E-commerce
Alana Kaye College – International
Education and Training
Australian Blue Cypress
Manufacturing and Advanced Materials
Asia Pacific Aircraft Storage
Regional Exporter
PlantSensors – Sustainability