CERESTAG
MONITORING ANIMALS: ANYWHERE, ANYTIME
A revolutionary way of monitoring the welfare of animals is creating enormous excitement in Australia's pastoral industry.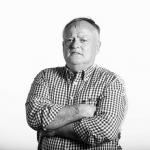 Words by

Nigel Adlam
Published

05 July 2021

Ceres Tag tracks cattle by satellite without any need for additional infrastructure, maintenance, subscription or battery replacements.
No wonder it was placed No 1 in AgJournal's list of 10 Biggest Ag Changes in the Next Decade.
The tags are being sold online worldwide.
Ceres Tag was developed by husband-and-wife team Melita and David Smith, who both have backgrounds in the cattle industry.
They say that the stars have aligned for their innovation.
"Consumers are curious about the provenance of the animals and their welfare," says Melita.
The tags are fitted to the ear and weigh only 35 grams.
We put a lot of thought and research into the retention system. The rentention system is designed to be tamper evident and last the lifetime of the animal. It's not worth having clever technology without good retention. We work on the principle of one tag, one life."
There are many obvious benefits to animal welfare of highly efficient traceability.
But an independent report by global professional service company PWC says there are also many financial benefits, including:
Being able to prove the provenance of cattle – this is becoming increasingly important to combat the growing threat of second-rate beef being branded as Australian in Asia because it commands a premium price
More efficient mustering
Disease management
Stock theft reduction
Better prevention of wild dog attacks
And the innovation is perfectly placed to benefit from another global trend: consumers wanting to know where their food comes from – paddock to the plate.
Ceres Tag also offers greater transparency over grazing management, allowing station managers and owners to locate and monitor their animals to reduce risk and operating costs, and improve efficiency.
Conventional livestock ear tags use radio frequency identification to allow pastoralists to identify animals to monitor weight and undertake basic husbandry.
Ceres Tag takes the technology to the next level by providing direct satellite-enabled geolocation with accelerometer and temperature analytic capabilities.
The smart ear tag provides real-time behaviour and alerts data analytics through a data platform.
This supports collection of detailed provenance information, more productive operational management, improved detection of stolen livestock, and greater insight into animal welfare and health.
Ceres Tag has partnered with low earth orbit satellite companies, Global Star which ensures the tag is constantly connected without requiring installation of additional infrastructure.
The data, which is made available through existing partner software platforms, supports more informed decision-making by producers.
Ceres Tag incorporates a GPS tracking system, accelerometer, ambient temperature, geofencing capability, bluetooth and satellite connectivity.
The technology is suitable not just for Australian pastoralists but the cattle industry throughout the world.
Demand for improved traceability is expected to increase dramatically over the next few years.
Australia's pastoral industry is highly reliant on international markets – 71 per cent of cattle are exported, a trade worth $9.9 billion per year.
Northern Australia's major export market is Indonesia with China being a growing importer.
World beef imports are projected to increase by 300 per cent on 2007 levels by 2050 because of increasing population and the burgeoning middle class in Asia, particularly China. Australia, particularly the Northern Territory, has a natural export advantage by being close to Asia.

For more information, cerestag.com