Territory Pioneers
MIKE BOWDEN
Mike Bowden was a man full of vim and vigour when he was diagnosed with motor neuron disease, a degenerative condition that weakens the muscles and eventually leads to paralysis.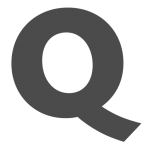 Words by

Jack Adlam
Published

01 April 2020

The diagnosis in mid-2018 was obviously a terrible shock to the former football champion, who had always enjoyed good health. "Here I was the indestructible grizzly bear going about my business," he says. Mike and his wife Judy had lived in Alice Springs from 1988 until 2004. But as Judy developed dementia, they moved to Darwin to be closer to their eldest son Sean and wife Denise and their young family.
In 2014, Mike and Judy moved back to Alice to live with their daughter Majella's family. The close relationship they both had with the Arrernte people of Central Australia was rekindled and Mike started his PhD in theology based on the Arrernte world view, Altyerre, sometimes erroneously called Dreamtime. In early 2018, eldest son Sean raised the alarm when he said: "Dad, you're not talking right." He feared his father had suffered a stroke and immediately contacted Mike's brother Frank, a senior doctor in Canberra, who carried out tests and delivered the news that would have broken many a man.
But Mike, who has lost the ability to speak and now communicates through an iPad, says: "The outcome has been a wonderful testament to the resilience of a family confronted with the unexpected." He says of his disease: "It's going to kill you, but you mustn't let it stop you from living each day enthusiastically." The 73-year-old father-of-seven may have a much-weakened body but there is nothing wrong with his mind – he is still as sharp as a tack.
He has just gained his PhD for a thesis on Catholicism and the Arrernte's Altyerre beliefs and has nearly finished his book, Unbreakable Rock – Exploring the Mystery of Altyerre. In this year's honour's list, he received an Order of Australia Medal for his work with Indigenous Territorians. Mike, who played 59 games for the Richmond Tigers from 1967 to 1971 and was in the 1969 premiership-winning team, is a renowned part of the Northern Territory's history.
Three of his sons, Sean, Joel and Patrick, also played for Richmond and two others, Rhett and Kane, played for Port Melbourne in the VFA. Mike and Judy have every right to feel proud of their children, who all grew up with an acute sense of social justice. Sean is a well-known lawyer in Darwin, Joel is a newly-elected Member of the Legislative Assembly, Patrick is NT liaison officer for the Melbourne Indigenous Transition School, Rhett is principal of O'Loughlin Catholic College, where his father worked as a teacher, and Kane is executive director of the not-for-profit Killara Foundation, which provides accommodation and personal support to Aboriginal people to stay in long-term employment.
Their sixth son, Charlie, is a mechanic in Melbourne and their only daughter, Majella, is a teacher who recently completed a master's degree on Arrernte ways of learning through Charles Darwin University. The family came together in the face of adversity. Majella and Pat and their families moved back to Darwin from interstate to be with Rhett, Kane, Joel and Sean after their mum and dad's diagnoses.
Mike was one of three children born into a deeply religious working-class family in Melbourne in 1947. His father Kevin was a government clerk and an ex-RAAF radio officer, who flew Liberators over the Atlantic in the Second World War, and his mother Joan was "our mum all her life – that was her vocation". Mike, who describes his childhood as "wonderful", went to the Catholic St Kevin's College.
He remembers a confronting experiment as a child when a Catholic teacher lit a candle and told the class of 14-year-old boys about hell, which he said was "eternal fire". The teacher asked the boys to see how long they could keep one finger in the flame. "I was pretty tough so I thought I would outlast all the other boys. I lasted about five seconds – if that!
"Our mentor had done his job well. Who would not be frightened of hell if it meant the torment of eternal fire? It was certainly worse than six of the best of a Christian Brother's strap." Mike is now "agnostic" about the existence of heaven and hell. "If God is good and made a world of which he (the old man in heaven) saw was 'very good' then why would there be included in the blueprint a place of eternal torture? "As for heaven, well I do believe in eternal life, but again I am agnostic about where/what/how it might be located. "Hell is here and now in the perpetual wars fought in the name of religion and in social injustice that condemns so much of the planet's population to starvation, malnutrition, slavery and marginalisation."
Australian Rules football, athletics and cricket were the "principal focus" of his time at St Kevin's College in Toorak. "I was good at all sports, not a star but a goer." His big break came in an offbeat way – after being "well and truly thrashed" at centre-half-back by a fine player during the first two quarters of the annual St Kevin's v St Patrick's school game in 1964, his coach moved him to the forward line.
"Although I was a notoriously hopeless kick, I could mark and, in my humiliation, I went mad and marked everything that came down," he says. "I think I kicked three or four goals in the second half." Mike's resurgence in the second half did not go unnoticed and he was approached after the game by two men – Tigers secretary Graeme Richmond and legendary forward Paddy Guinane. "Richmond, in his famous patois said, 'Jees, kiddo, you can play football. Would you like to play for the Tigers?' 'Yes, Mr Richmond,' I barely whispered in reply." Mike went on to train with the Tigers and in 1964 made his debut in the under-19s grand final at the MCG.
But Bowden felt his calling lay elsewhere and quit football in 1965 – "without a thought of regret" – to enter Corpus Christi College seminary at Werribee to train for the priesthood. "As I look back now, I realise that I really had no idea what I was doing at Werribee, except that I felt compelled to be there." He made the soul-wrenching decision to leave two years later because he found the prospect of a "lonely celibate life too big a challenge". "I was sad to leave," he says. "In 'checking out' I felt I had let myself down and had let down the many others who loved me so much.
"The years at Werribee were great and I made life-long friends, blokes who stand beside me still." After his decision to leave the seminary, Mike's father contacted Graham Richmond who invited Mike back to train for the Richmond seniors in 1967. From 1967 to 1971 he went to university "initially chased girls, met the girl of my dreams and played footy with complete abandon".
He says the 1969 grand final – when Richmond upset the favourite Carlton in front of a record 119,000 crowd – was the greatest moment of his sporting career. It was a big year – along with winning a premiership, Mike and Judy graduated from Monash University and got married. Mike never saw an Aboriginal Australian until he was 16.
He remembers a schoolmate shouting "there's a black kid" and how they all ran to a balcony to look at the young Indigenous footballer, who was a boarder from the Tiwi Islands and playing for an Adelaide school. "He was indeed black. I could not imagine at the time how he could be so black. He was also small. Smaller than most of us.
I wondered how he would get a kick being so much smaller than us bigger caucasian kids." Mike was to learn later in life – when playing against Carlton Indigenous star Syd Jackson and watching Territorian Cyril Rioli – that size doesn't always matter on the footy oval. He became a teacher after university and worked in several schools until becoming the advisor to the Pukatja community in Ernabella in Central Australia in 1984.
Two years later, Mike and Judy moved to Alice Springs where he taught Arrernte children at Our Lady of the Sacred Heart Catholic College. The Arrernte's spiritualism fascinated him and unravelling Altyerre became a life-long passion. In 1993, Mike became community development manager at Tangentyere Council and later principal at Ngukurr and Minyerri schools. He has done charitable work all his life – from volunteering to helping the homeless in Melbourne as a boy to enthusing students to take part in fundraising bike rides as a 70-year-old man.
But he says: "I have never thought of my work as charity. I simply think that each of us has a responsibility in this world to participate constructively in the interests of all, not of the few who have power. "I hope my life has simply been lived in good relationship with all other humans, all other life… I love the creation and everything in it." Asked to name the best moment of his life, he says without hesitation: "The day I married Judy." TQ