MICHAELA JOINS INPEX FAMILY
A simple careers talk at a Territory high school has positively shaped a young darwin apprentice's career trajectory.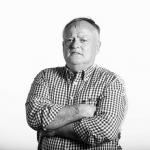 Words by

Nigel Adlam
Published

20 January 2023
A simple careers talk at a Territory high school has altered a young Darwin apprentice's career trajectory forever.
The life changing moment came as Michaela Espie attended a INPEX careers talk at Taminmin High School in 2021. Michaela was previously enrolled in the former Girls Academy program which INPEX supported, and then the STARS Foundation, which supports Indigenous young women to gain employment and training.
"I wanted something different to do," Michaela says. "Hannah from Ventia's TRACE team came to our school to do a presentation about apprenticeships at INPEX and I was encouraged by one of the women at STARS to go. I really liked the idea."
Attending the careers talk by INPEX contracting partner TRACE, Ventia's joint venture with Actemium, opened up a whole new world for Michaela.
Having already experienced vocational education and training in the fields of applied health and tourism, trying a hands on trade wasn't a job Michaela initially thought was for her.
"Going to the INPEX and TRACE careers talks over the past few years was good because you could see what else was out there," Michaela says. "I wouldn't even have thought I could have a job in the energy industry, so it was really good to find out it was possible for me.
"Not knowing how to even get into an industry like that, because it is a bit out of my comfort zone, meant I didn't even think about it."
The 18-year-old is now doing a Certificate III in Electrotechnology and Instrumentation with Ventia's TRACE team at ILNG Bladin Point in Darwin.
"I like it a lot because it is more hands on, I prefer it that way rather than just sitting at a computer to learn," Michaela says. "I need to actually see it happen and do it myself, so I really like it."
Michaela Espie's family left Kununurra, where her mother grew up, to join her father's family in Darwin when she was 13.
Initially homesick for Kununurra and missing her friends, it wasn't long before Michaela fell in love with Darwin and going out bush to camp, hunt and spend time with family.
"I do like to go out bush, we go out hunting and we have a quad bike so I love taking that out and going for a ride on the beach or in the bush," she says.
Little did she know that move set her on the path for a career in the energy industry and part of the extended INPEX family.
A typical day for Michaela is changing some of the thousands of lights at the INPEX LNG Bladin Point site, testing wiring and helping with craning jobs on site.
"It's definitely good, it is so much more comforting than I thought it would be when I first came here as I was really nervous, but everyone is very nice and they all look out for you."
Michaela's extended INPEX family now includes her own family members, including her uncle and several cousins, who she often sees working on site.
"My family were really supportive and encouraged me to apply for the apprenticeship, so that has been good," she says.
Since joining INPEX, Michaela has decided to "pay it forward" and encourage other young Indigenous women to consider applying for apprenticeships at the LNG project.
Michaela recently attended an INPEX-sponsored NAIDOC breakfast and was able to talk to a range of young people about her job and how to apply for an apprenticeship with INPEX through Ventia's TRACE team.
"We cooked up a big feed and then joined the march and talked to a lot of different people.
"I think being involved with that was good because you get the community to come and talk to you and get an understanding of what you do and they can ask about the job and how to apply."
INPEX partners with organisations that provide career talks at local Territory schools and this year presented at Engineers Australia's SySTEMic Collaboration, Australian Resources and Energy Employer Association Bright Future STEM program.
INPEX has also supported CSIRO Young Indigenous Women's STEM Academy's first science, technology, engineering and mathematics camp in Darwin this year. Questacon has also delivered teacher training supported by INPEX in the Northern Territory.