ABORIGINAL STOCKMEN
MATES OF THE MURRANJI TRIBUTE – TOMMY DODD
Sadly, not much is known about Tommy Dodd, an Aboriginal man who worked on stations and droving throughout the Barkly Tableland during the 1950s and '60s.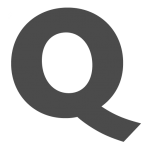 Words by

Sally Martin
Published

05 January 2022

Ted Egan, a foundation Mate of the Murranji, met Tommy in 1957 when he was at the peak of his career.
"I met him in Borroloola where he grew up. Those days he would spend the dry season droving or working on stations throughout the Barkly, then return to Borroloola in the wet season in time for traditional ceremonies."
Despite not much being known about Tommy Dodd from Borroloola, Ted says his reputation surpassed him.
"I'd often hear people talk about Tommy and his riding skills. Whitefellas would praise him as the greatest rider they'd ever seen, and back in those days, to give that praise and acknowledgement was a real statement."
Ted describes Tommy as tall, fit and happy go lucky.
This was the time before Aboriginal people were paid wages, but the year Ted met Tommy he had been paid for his recent droving, which meant a lot to him and his community. This gesture was an obvious testament to his skills on a horse as well his work ethic – confirming the respect for him.
Well-known storyteller and drover Bruce Simpson knew Ted and Tommy. Bruce and Ted collaborated on many songs, including one simply called Tommy Dodd, which is on Ted's IOU album.
In the song, Bruce describes Tommy as having "the confident air of a man who could ride" and also highlights his commitment to droving, as well as his continued ties to his tribal ways, of which Ted witnessed in the late 1950s.
The next edition of Territory Q will feature more about Bruce Simpson.