CITY OF DARWIN
LORD MAYOR'S DARWIN VISION
Kon Vatskalis is delighted to have been re-elected Lord Mayor of Darwin in a landslide – because it gives him the chance to carry on where he left off. Getting things done.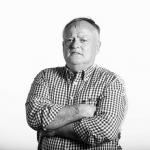 Words by

Nigel Adlam
Published

06 October 2021

"I don't have executive power," he says. "I can't order people what to do. But I think it's recognised that I have some leadership qualities, so I bring others along with me."
The Lord Mayor helped reinvigorate the Council after he won on preferences in 2017 and now heads a refreshed Council with six of the 12 Aldermen newly elected.
And he has a clear mandate from voters to deliver more of the same.
"We have gone from being reactive to being proactive. We get things done."
Mr Vatskalis has a swag of big ideas to make Darwin an even better place to live, work and invest.
His most radical is to form a Youth Army made up of young offenders on community service orders.
"We complain about kids getting into mischief but what are we doing about it?"
The Council's Green Army, which provided work for more than 100 people not eligible for Covid help cleaning up parks and footpaths, is widely accepted as having been a great success.
"Some of those in the Green Army now work full-time for Council. We can do the same with the Youth Army."
The Lord Mayor wants courts to sentence young offenders to a Council job.
"The offenders can work with the Council – maintaining parks, digging trenches, learning how to drive a backhoe, learning how to install irrigation. We may even be able to pay them a small allowance."
He also wants 50 percent of the City of Darwin's fleet of vehicles to be electric.
"This would justify charging stations being installed, which can't be done at the moment because there are only six electric cars in Darwin."
Mr Vatskalis is also pressing ahead with a Council drive to make the Shoal Bay Waste Management Facility – better known as The Tip – even more green.
He wants to double the amount of methane gas captured from rubbish and put into the electricity grid and to recycle leachate from waste and use it to revegetate surrounding land.
"And we want to recycle as much rubbish as possible."
One of Council's most popular initiatives has been the beautification of the city.
About 12,500 plants and trees have been planted by City of Darwin over the past two years – and there are plans to plant a further 18,000 street and park trees up to 2030.
Al fresco charges have been lifted and Mr Vatskalis is slightly disappointed that more restaurants and cafes aren't catering for outdoor eating.
"We want to make Darwin a better place and we need business to come with us on that journey."
Mr Vatskalis is particularly proud of Council's $91.5 million capital works program for this financial year. Total capital works spending over the past four years has been about $230 million.
City of Darwin spends its money with local business whenever possible.
"We must remember that when even the smallest business goes bust about four or five people lose their jobs – and three of them are likely to move down south. Darwin has a young, mobile population and people don't sit around waiting for jobs. They move."
The MyDarwin vouchers were welcomed by small business.
The Lord Mayor was a Cabinet Minister in a Territory Labour Government for more than a decade, but has kept party politics out of the Council chamber.
He works particularly well with Alderman Mick Palmer, a former Cabinet Minister in a CLP Government.
"Mick and I both have a lot of political experience but don't want to go back into politics. We just want to make Darwin a better place."
Mr Vatskalis and Alderman Palmer have together driven the plan to rebuild the Lameroo Baths and can now put it up to investors.
The Lord Mayor acknowledges the Council's success owes a lot to having a top-class chief executive officer, Scott Waters.
City of Darwin's finances are in good shape.
"We have been very lucky throughout the Covid-19 pandemic and have not had to make any staff redundant. We have made savings through our operations and we've got money in the bank.
"The last four years have been absolutely fantastic, and we have achieved a lot at Council, but there is still much to do.
"Congratulations to the Council Members who have been re-elected, I am looking forward to working with them again and to the new Council Members.
"All the Council Members are here to represent the interests of all residents and ratepayers across Darwin and I know that they will try to achieve that to the best of their abilities.
"I am looking forward to working with my new Council Members as an effective team to achieve great things for our Council and our Community over the next four years."