INPEX
LARRAKIA AND INPEX FORGE SOLID PARTNERSHIP
THIS KIND OF PARTNERSHIP SHOULD BE USED TO BENEFIT URBAN AND REMOTE ABORIGINAL COMMUNITIES THROUGHOUT AUSTRALIA.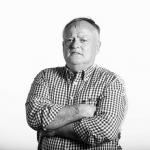 Words by

Nigel Adlam
Published

01 October 2020

Global energy company INPEX and the Traditional Owners of Darwin have forged a unique partnership. A landmark agreement between the Ichthys LNG Joint Venture and the Larrakia people has resulted in a $24 million commitment over the next 40 years.
INPEX's Reconciliation Action Plan journey has been going for many years with its second Stretch RAP 2019-2022 being launched in Darwin in August of last year.
The money funds important education programs during the expected life of the LNG plant at Bladin Point. It also helps Larrakia in other ways, such as with aged care and air-conditioning maintenance costs.
INPEX developed the Larrakia Ichthys LNG Foundation Trust (LIFT) with the assistance of members of the INPEX Larrakia Advisory Committee (ILAC), which includes representatives from both the Larrakia Development Corporation (LDC) and the Larrakia Nation Aboriginal Corporation (LNAC).
It is the first such initiative in Australia signed between Traditional Owners and an operating production company outside of Native Title legislation. Bill Risk, who chairs the ILAC, which assesses applications to the trust fund, says the partnership is unique.
"It is based on mutual trust and respect," he says. "The program is working very well – we're very happy with it. "This kind of partnership should be used to benefit urban and remote Aboriginal communities throughout Australia. "It could be used as a model throughout the world."
LDC chair Mark Motlop says the Ichthys project has provided many Larrakia with employment and contract opportunities. He says the trust fund is a further demonstration of INPEX's "exemplary status as a good corporate citizen" operating on Larrakia country.
The vision of the partnership is to continue to educate and empower the next generation of Larrakia people while supporting those most in need. President Director of INPEX Australia Hitoshi Okawa says the agreement demonstrates a respect for Larrakia people as the Traditional Owners of the land and waters around Darwin.
INPEX Senior Executive Vice President Seiya Ito says the Japanese and Larrakia peoples share deep connections. "We are both saltwater people, we respect our Elders and we celebrate rich cultures in our daily lives," he says.
The education program promotes learning opportunities from childhood through to adulthood.
Larrakia School Participation Program
LSPP, which started in 2018, is available to Larrakia families that have school students enrolled from preschool to year 12 anywhere in Australia. Financial help is offered to buy school supplies, such as uniforms, book packs and stationery.
The initiative supports the development of a pool of positive role models and future leaders to inspire other Larrakia students and demonstrate the success that can be achieved through educational programs.
LSPP has been popular for students ranging from three years of age to 17 – 479 Larrakia students have so far taken advantage of the program.
Tertiary Scholarship Program
Scholarships for the academic year have been offered to Larrakia people aged 16 years and over since 2018. For the first time since its inception, the program has this year included two Larrakia studying towards PhD and Masters qualifications.
Twenty-two Larrakia people have so far taken part across three study options:
• Tertiary: students completing a Bachelor degree (or higher) level course
• TAFE: students completing a Diploma level course
• TAFE: students completing a Certificate level course
Upskilling Program
The Upskilling Program provides assistance for training to increase the employment opportunities of Larrakia people. It is aimed at short courses and skill upgrades rather than full certificates or tertiary education.
Applicants can apply for up to two courses each financial year – the courses or training must be related to helping the applicant to upskill in their employment, either to build their capability or to increase their job prospects.
Alternatively, starting this year, funds can be used to gain employment by helping to create or update a resume. LDC and LNAC, as not-for-profit community corporations, play an important role in presenting initiatives to the ILAC.
In addition to the LIFT, since commencing operations INPEX has continued to create opportunities and various pathways for Aboriginal and Torres Strait Islander engagement,
including through direct employment, trainee and apprenticeship programs and indirectly through its contractors.
Visit the LDC website at larrakia.com.au
and the LNAC website at larrakia.com
INPEX's modern corporate office in the heart of Darwin has taken on a traditional – and very Territorian – look. The office has been adorned with a Larrakia-themed mural created by two Larrakia artists, Joe Raymond and Kenny Reid.
Joe says the mural conveys the story of welcoming INPEX's business in the Northern Territory – the footprints represent INPEX's people coming from all over the globe to live and work together on Larrakia country. The animals featured are Larrakia totems.
Paintings by Naomi Briston and Maurice Fejo are also brightening up the office. The handover ceremony was well attended.
Larrakia Nation Aboriginal Corporation liaison manager David Kurnoth said: "We usually just see the senior executives and the important people from a business at the handover ceremony, but in this case, the INPEX team were very supportive and involved throughout the commissioning process and it was great to work with you all."
INPEX General Manager NT Roland Houareau thanked the artists and the LNAC team. He said INPEX was proud to display the mural and paintings to visitors. "Thank you also to the Larrakia Elders who supported the process – it's been a fantastic journey and a pleasure to walk it with you."