JEMENA
JEMENA: NT ON TRACK TO LEAD ENERGY REVOLUTION
Jemena's Managing Director Frank Tudor says the company he leads is on the pathway to becoming a diverse energy enterprise and that the Northern Territory is at the heart of its plans for the future.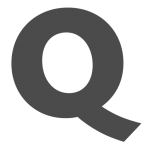 Words by

Contributor
Published

04 July 2021

In Darwin to present at the Energy Club NT, he believes Australia can achieve net-zero emissions by 2050 by building on our current strengths and maximising the natural energy advantage regions like the Northern Territory have.
"Here is a place blessed with sunlight, an abundance of natural gas and other resources, and a community that is ready to lead the energy transition on a domestic and global stage," says Mr Tudor.
Jemena has a long relationship with the Territory after having been appointed by the NT Government to build, own, and operate the $800 million Northern Gas Pipeline in 2015. The pipeline, which was completed in 2018, generated hundreds of local jobs and represents the first of many steps towards establishing an integrated energy network in the top-end.
"We think there is a lot of convergence emerging between technologies generally and can see great potential for things like gas and electricity to work together to deliver not only a low-carbon future, but an energy system that is reliable and affordable," Mr Tudor says.
"With this lens the NT stands out from the crowd, and we can see great potential for a renewable energy industry to be established here which delivers energy reliability locally, but also delivers renewable energy to key trading partners, particularly those in Asia, which the Territory is conveniently close to.
"Gas as we know it today, will also have a role to play in this future energy mix. First as a crucial firming fuel for renewable technologies like solar and wind generation which aren't available when the sun doesn't shine and the wind doesn't blow, and secondly, gas will continue to underpin those industries which are hard to abate and hard to electrify, such as manufacturing. These industries are particularly important in regional Australia."
Mr Tudor sees the development of the Beetaloo and the technological development of renewable gases such as hydrogen and biomethane as complementing each other.
"We've got two areas of focus in the Northern Territory. Firstly, we think the NT has enormous potential for gas as we know it today. To put the Beetaloo gas reserves into perspective the gross potential revenue from the Beetaloo would be in the order of $1.7 trillion which is the equivalent of all of Australia's annual GDP.
"So, there's great potential for the NT to establish an LNG trading hub to service international markets, while also leading the research and innovation piece at the same time. Some of that innovation is concentrated in the major population centres in the south, but as an export industry develops in the Top End we see that work naturally flowing northwards."
Jemena is developing two renewable gas projects across its New South Wales Gas Network:
The Western Sydney Green Gas Project, which is developing green hydrogen gas and testing its application in residential and commercial settings and the Malabar Biomethane Project, a partnership with Sydney Water which will produce carbon-neutral biomethane which can be injected into the NSW domestic gas network.
"What is really required now is to make a breakthrough in hydrogen so we can do it at scale," Mr Tudor says.
"The big factors in hydrogen are the cost factors. If we are talking about green hydrogen, then we are talking about $6 to $7 per kilogram and $1 per kilogram is the equivalent of about $7 per gigajoule. So, it must come down considerably, but just as the cost of renewable electricity has decreased over time, we see this as achievable for renewable gas as well.
"Over the next 30 years we will get the cost of hydrogen down to about $1 per kilogram – at this cost point it becomes a very competitive energy source.
"This is crucial for those hard to abate industries that need a cost-effective clean molecule that has the same flexibility and reliability as natural gas does today. If we can get hydrogen or biomethane to work in those areas, then it will service them very well."
In the meantime, Mr Tudor says Jemena plans to be in the Territory for a long time and will build on its already solid partnerships and relationships with the NT community.
Mr Tudor is aware of the community expectations on engagement and the company's culture in that area.
The 622-kilometre Northern Gas Pipeline, which connects Tennant Creek to Mount Isa in Queensland, transporting gas from the Territory's conventional gas resources to eastern Australian consumers, set a new NT benchmark in community engagement – having the foresight to engage proactively in stakeholder engagement before submitting its tender.
"It is all well and good to talk about projects but unless you are deliberate and authentic in delivering for the community then you won't take them with you. There will be peaks as we take on projects delivering for the Beetaloo. It might drop off in between but we will be here for the long haul.
"The NGP is a great example of our skills being deployed to build an asset. This is where we can deploy real engineering skills, financial capability and we pride ourselves on bringing projects to bear partnering locally.
"We will be looking at partnering in areas like manufacturing. Just from a commercial point of view it makes sense to partner. If you are looking at doing things, then it makes sense to have someone who can complement each other's skills.
"Beetaloo is a world-class resource and 200 Tcf in the Beetaloo is mind boggling. It is absolutely enormous, and it is one of the world's largest. We are already exporting gas from the Black Tip to the east coast through the NGP. If we scaled up to 1000 terrajoules that would be four times what Sydney takes."
Mr Tudor says any further pipeline expansion project is dependent on the work in the Beetaloo by the likes of Origin, Santos and Empire and the volumes they can come up with. He says as they scale up Jemena will develop the pipeline in parallel.
"We have more than a century's experience and expertise in the utilities sector and with our strong portfolio of high-quality distribution and transmission assets, we are ready to make the most of opportunities for growth and innovation in our operations."