Jaytex Constructions
JAYTEX SURGES AHEAD
Jaytex Construction has strengthened its reputation as one of Northern Australia's leading commercial and industrial design and construct companies by winning another prestigious contract.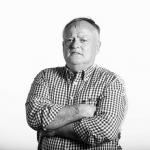 Words by

Nigel Adlam
Published

01 October 2021

It is building a 1500 square metre custom-designed office and warehouse for Australia's leading energy infrastructure company APA.
The project is seen as a demonstration of faith in the Territory's economic prospects by a world-class business.
Jaytex, which employs 40 Territorians directly and uses a large number of local subcontractors, has gained a string of major contracts over the past few years and is now an industry leader in its field.
Chief executive Matthew Moss says: "Jaytex is delighted to be awarded this significant commercial construction project because of what it strongly says about the economic recovery of the Territory and what it directly means for local jobs and Territory families.
"Jaytex always strives for excellence, particularly around its core values of health and safety, sustainability, and the environment, increasing Indigenous employee engagement and building long-term community relationships."
Mr Moss says the company's continuing success in a highly competitive industry is based on professionalism and building strong relationships with clients – and doing a top-class job on time and within budget.
Jaytex, which specialises in medium to large-scale construction projects, has more than 20 years' experience in the industry.
It has offices in Darwin, Katherine, Alice Springs and Adelaide.
The company has built a fine reputation as a construction problem solver – being able to design and then construct buildings that demand creative thinking and tremendous attention to detail.
The $8 million molecular lab at the Berrimah Farm Science Precinct in Darwin is the only building of its type in Northern Australia.
Project manager Chris Pulman says: "Construction of such a specialist facility would have been a challenge at the best of times but combined with Covid created supply chain issues and ever-changing restrictions on the movements of interstate specialists, requiring an enormous effort by the Jaytex team and project stakeholders.
"Much of the required medical equipment and materials were not made in Australia, meaning we had to co-ordinate with suppliers across the globe just as those industries were going into rolling lockdowns.
"During construction of the biocontainment level 3 laboratories in the facility various compliance issues came to light that required great agility and continuous problem solving to overcome.
"The Northern Territory now has a world-class facility to conduct biosecurity works to an international standard.
"Though there were challenges, this is what we live for – building is our passion, and we couldn't be prouder of the outcome."
Jaytex concentrates on delivering the best outcome for clients, which includes listening to them to fully understand their needs and having flexibility in design.
Any variations in plans are made clear to clients immediately, a trait that has been praised publicly by clients.
Another company strength is a close-knit staff, which has led to a strong team culture.
Jaytex projects include building an office, warehouse and training centre for electrical engineering company Sage in Berrimah Business Park.
It is also building an elegant three-storey building in stage 2 of Darwin Corporate Park as the call centre for international bookmaking company bet365.
Other Jaytex projects include:
An office and warehouse for marine electrical services company Frontier Marine Services in the Berrimah Industrial Estate
A warehouse for removalist Kent at East Arm.
The 60-bed boarding school for students from South-East Asia at the Haileybury Rendall School campus at Berrimah.
Work at a defence base near Alice Springs.
Work on the upgrade of the Tindal RAAF base at Katherine.
A 3000 square metre warehouse and office for Tyremax.
Mr Moss says the breadth of work demonstrates the depth of Jaytex's capability and strength.
"We're busy and thriving," he says.