JAWOYN WOMEN STAYING STRONG
Jawoyn women have formed a group to promote cultural wellbeing, healing and sharing.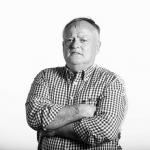 Words by

Nigel Adlam
Published

10 July 2023
The Banatjarl Strongbala Wimun Grup is the brainchild of Jawoyn chair Lisa Mumbin.
Since the Jawoyn Association's beginning more than 30 years ago, Traditional Owners have invited others to "share our country". It is a philosophy taught to them by their Elders. Jawoyn is made up of 17 clans. The Katherine-based association has become something of a positive role model for other Aboriginal organisations because of its go-ahead outlook.
It's business enterprises, human services, and forward planning, combined with a vision for economic independence, provides employment and training for Jawoyn people, while maintaining a strong affinity to traditional heritage and cultural ideals.
The social enterprises the Jawoyn Association oversee are Nitmilk Tours, Jawoyn Fire Project, Nyirrunggulung- Rise, Jawoyn Contracting and Banatjarl Strongbala Wimun Grup.
The Banatjarl Strongbala Wimun Grup aims to create positive change for women, families and communities.
"We want to live in a world where our culture is respected and our knowledge is recognised and valued," Ms Mumbin says.
"We have a voice, we speak with pride and we listen deeply to one another.
"We use our collective skills, diverse traditions and knowledge to lead and support young people and families to grow strong, proud, confident, happy and healthy."
The name Strongbala Wimun Grup is Kriol language for "strong women's group".
It has grown through Elders' work and a desire to provide more holistic support for women, children and families, to promote cultural connection and wellbeing, and to empower women's voices, leadership and enterprise.
The word "banatjarl" comes from the homelands where the group lives. Also known as King Valley, Banatjarl is a place of cultural significance for Jawoyn people. It is close to women's sacred Mermaid Dreaming.
Banatajarl has always been a place where women come together on country to connect, share culture and learn from Elders. It's a place to heal and grow, a place where grandmothers, aunties, mothers, sisters and daughters find sanctuary and strength.
The Family Healing and Resource Centre at Banatjarl is a place that supports Jawoyn cultural work, activities and enterprise.
It builds on the Elder's long-held vision for a space where knowledge and skills are shared.
The centre is home to culture camps, and cultural education and awareness programs – a place where yarning circles and workshops are held, and where visitors go on bush tours.
There is a bush garden, where special bush medicine balms and products are made.
Jawoyn people say their culture is a living culture. "It's everything – our country, knowledge, languages, customs, identity, history and law," says Ms Mumbin.
"It's how we work together with strong leadership for our land and people.
"Getting out on country helps us to reconnect to our spiritual home, our culture and one another. It supports traditional, cultural responses to the challenges and disadvantages our communities face. We feel our connections across country and with families down the rivers.
"We work together to collaborate in the region, knowing that together we are stronger. We teach language and culture at local schools and support the Learning on Country program.
"We love sharing our culture with people from all walks of life, from different communities and from other places across Australia and overseas."