IT'S A SWELL TIME IN PALMERSTON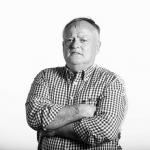 Words by

Nigel Adlam
Published

30 September 2022

The City of Palmerston continues to live up to its reputation as "a place for people", with the Northern Territory's best swimming pool and leisure complex now under construction.
The Swimming, Wellness, Events, Leisure and Lifestyle or SWELL precinct replaces the ageing Palmerston swimming pool and includes something for everyone.
"SWELL will be so much more than a public swimming pool – it will serve the community as a fantastic community hub," says Mayor Athina Pascoe-Bell.
The complex will have: • A refurbished 50-metre pool • A second pool for swimming lessons, aqua aerobics and physiotherapy, with a wheelchair access ramp • A toddlers' zero-depth and play pool • A children's playground • An events area • Barbecues • A two-storey obstacle course with safety harnesses, which the Mayor describes as "like Ninja Warriors, but not as extreme". • A basketball half court • New and improved accessible toilets and change rooms • Aquatic play structure • Energy-efficient, modern pool plant and equipment • Shade features The gym and youth centre will remain in the same location, with a fresh exterior.
Entry will still be free until 1 July, 2026, and then be reviewed.
The old pool used to cost the council $700,000 a year to run and collected about $110,000 before entry fees were scrapped.
"We found that as soon as entry fees were abolished, spending at the pool kiosk tripled," says Ms Pascoe-Bell.
"We'd prefer more Palmerston people to use the pool rather than collect a relatively small amount of money.
"When we allowed free entry one Christmas we found it was the first time that many children had been to the pool.
"And since entry has been free, grandparents have told us that it's a great place to take the grandkids when they are looking after them.
"We want as many people as possible to use SWELL – we want it to be a place for families, a place to meet friends."
SWELL has gone from an ambitious Council idea in 2018 to born-andbred Territory construction company Jaytex starting work in less than four years.
The complex is expected to reopen at the end of next year.
"We're very efficient and work hard," says Ms Pascoe-Bell, who believes her two children, aged 10 and 14 will make use of the revitalised community precinct.
"We did a lot of lobbying to get the money. That included collating a great deal of data to support our case. That really helped."
The data included figures from a Royal Life Saving Society study showing that every visit to a public pool costs $6-8 but is worth $27 in savings to the community through social and health benefits.
"People are exercising, happy and healthy. There are fewer visits to the doctor.
"We argued that SWELL was a very good investment."
City of Palmerston also looked at studies that demonstrated how leisure complexes with 10 "things to do" attracted the most visitors and from the broadest range of the population.
The council's largest infrastructure project is costing $19.4 million – $6.9 million from City of Palmerston, $7.5 million from the Territory Government and $5 million from the Federal Government's Building Better Regions fund.
Territory Infrastructure, Planning and Logistics Minister Eva Lawler says: "SWELL will be a wonderful addition to our growing family community of Palmerston, providing residents with a contemporary and family-friendly water and lifestyle precinct.
"This project is in line with Council's and the Northern Territory Government's priority in keeping our shared vision of Palmerston as a city for families.
"This project is exciting for the community, it's great for jobs and will revitalise a well-used asset in Palmerston."
Federal politician Luke Gosling, who is Member of the House of Representatives for Solomon, which covers most of Palmerston and all of Darwin, says the swimming pool has served the community well – "but it has seen better days".
"Palmerston deserves a modern facility, and the Albanese Labor Government is delighted to partner with the City of Palmerston and the NT Government to deliver SWELL, a family-friendly aquatic destination.
"Accessible public pools are vital to delivering a better life for Territorians in the Top End.
"This upgrade will improve liveability in Palmerston, giving young people, families and everyone a fun place to cool off in a modern state-of-the-art facility."
Jaytex Constructions general manager Neil Daffen says: "Jaytex Construction is a proud Territory business with many of our employees living in and around the Palmerston area.
"The transformation of SWELL facility will create a fantastic new destination for Palmerston families to visit and Jaytex are very pleased to be chosen to work with City of Palmerston on the exciting development."
He says the project will employ dozens of local workers.