Darwin Tug & Line Services
INVESTING IN THE FUTURE
Darwin Tug & Line Services secures its future in the best of ways – by investing in staff training.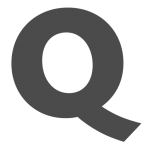 Words by

TQ Staff
Published

05 April 2022

Company co-owner Peter "Westy" West is happy to give Territorians a chance to work in a thriving port services business.
He uses veteran skipper and former commercial diver Robin Davy, who has been with the firm for nearly 30 years, to train and mentor new recruits.
"Robin advises me on whether they show potential for the job," says Westy. "I trust him."
One of the newest recruits is Alvester Lalara, an Anindilyakwa man from Groote Eylandt.
He has a coxswain's certificate but is working on Centaur ll, a barge owned by the Anindilyakwa Land Council, while training for his master's ticket.
Alvester is qualified to drive a 12 metre boat and the ambition is for him to eventually captain the Centaur ll, which is used on the land council's economic development projects, such as the Winchelsea manganese mine, and is hired out on short-term contract work.
Darwin Tug & Line Services, which has a staff of 26, project managed the complete refitting of the Centaur ll.
It has great experience in this line of work – the barge was the sixth boat the company had refitted in six years.
"The Centaur ll was a complicated job," says Westy. "It's a very good boat now.
"During the last cyclone threat, nearly all boats had to race off to safe havens, but the Centaur ll carried on operating without any problems."
The land council was so impressed with the way Darwin Tug & Lines Services managed the refit that it awarded the company the operating contract as well.
Darwin Tug & Line Services is focussed on improving its fleet, maintaining quality and building industry recognition.
It offers a range of services, including security vessel, lines launch, draft surveys, fender operations, work boat mooring support, barge berthing, dead-ship berthing, emergency response, stores and crew transfers, silt screen installation, inspection vessels, salvage and recovery towage.
Westy bought the company from Les Barolits in 2016.
---
CONTACT
Darwin Tug & Line Services
44 Graffin Crescent Winnellie NT 0820
GPO Box 163 Darwin NT 0800
0417 886 048
info@dtls.com.au
dtls.com.au