Inpex
INPEX SUBBIES THRIVE
Dozens of Northern Territory contractors support the maintenance work at the INPEX-operated Ichthys LNG onshore facilities at Bladin Point.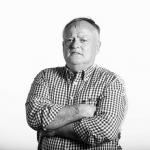 Words by

Nigel Adlam
Published

01 July 2020

The work has enabled the contractors to not only survive but thrive – and employ hundreds of staff, most of them born and bred in the Territory. Many companies have taken on local apprentices on the back of long-term work scopes and, for some, INPEX provides a significant portion of their base work.
Gemma Mackett of PCM, a Territory family-owned industrial maintenance company, says the firm's INPEX contract – held through major contractor Trace – is important to everyone at the business. "The thing we are most proud of is that all our staff are 100 percent local," she says. "Securing our contract each year cements all the families we employ with the stability they need for the future.
It also guarantees that we can continue to support all the local suppliers that help us." The contract supported more than 70 jobs before the pandemic and 40 continue to work at the facilities every day, including male and female Indigenous workers.
"The support we have received from the start from both INPEX and Trace has been amazing, and we look forward to being back at full capacity," Ms Mackett says. PCM is particularly proud of its Mums@PCM program. The company has employed, mentored, supported and trained mums with previously no oil and gas experience.
The program includes providing the mothers with the tickets and qualifications needed. And once they have received the required tickets, the firm provides them with on-the-job training. "The Mums@PCM program supports the individual and their family to provide a happy, stable work balance while providing financial independence," says Ms Mackett.
"Being a mum myself, this program's success is extremely important to us as we know first-hand that there aren't many job opportunities like this. "And when there are opportunities sacrifices are required, including missing many important moments."
PCM provides specialist services across defence, mining, marine, and oil and gas sectors, such as abrasive blasting, painting, UHP water blasting, insulation and cladding, scaffolding and all aspects of facility maintenance.
RAM Services has held the general facility maintenance contract at the Ichthys LNG onshore complex since 2016. Work includes building maintenance, electrical, landscape gardening, civil works, plumbing, wastewater treatment management, pest control, weed control, fire equipment maintenance, calibration of tools and equipment, roads and drains, vehicle detailing and coffee machine repairs.
Managing Director Greg Haigh says: "The INPEX contract is RAM's largest asset and facility maintenance contract. "It is not only important to RAM but is also important to the large list of local subcontractors that we engage on site and who get the opportunity to work at this world-class facility."
The contract supports 12 full-time equivalent jobs and 20 part-time jobs. "INPEX has a very active local participation plan and the management team at INPEX encourage and assist us to engage with local companies as much as possible," says Mr Haigh.
"RAM Services is proud of the number of local companies that we bring to site. "We manage the on-boarding program for all of our subcontractors ensuring that they carry out their work on site at INPEX safely and efficiently."
RAM issued $6.5 million worth of purchase orders to Darwin companies including Indigenous-owned businesses, which in 2019 was a big part of its INPEX contract. All Fix Mechanical, a 100 per cent Aboriginal-owned and controlled business, has been contracted to maintain INPEX vehicles in Darwin since 2012.
Territory-born owner Bradley Roe says: "I have developed a good reputation in Darwin based on eight years of supporting INPEX, both through the project phase and now into operations. "My work with the INPEX vehicles has been a boost to my business and provided me with a base level of work. "Also, through my work with the INPEX contractors, I have gained experience in the processes and procedures required to be part of a large oil and gas project." TQ