INDIGENOUS TERRITORIANS: WE'RE OPEN FOR BUSINESS
Traditional Owners throughout the Top End are rising to another great challenge – laying the economic foundations for a prosperous future for the generations to come.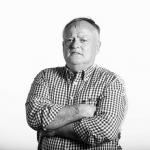 Words by

Nigel Adlam
Published

10 July 2023

Northern Land Council chair Sam Bush-Blanasi says Indigenous leaders often say to him: "The battle for land rights has been won. Now we must do something for our children and their children."
Aboriginal people are using their land and manpower to reap economic benefits, not just in wages but profits to be ploughed back into community programs. The overarching aim is to provide a strong economic base for the future without damaging the land or culture. There are about 470 Indigenous-owned businesses in the Northern Territory, many in joint ventures and many operating from Aboriginal communities.
The key difference between Aboriginal community-owned businesses and other enterprises is that the profits go back to the community.
The Northern Land Council's most important responsibility is to consult Traditional Owners about the use of their land.
By law, landowners must give "informed consent" before any action is taken to affect their lands and seas.
The land council's obligations under Aboriginal Land Rights Act include:
• Ascertaining and following the wishes of Aboriginal people about the management of their land • Negotiating on behalf of Traditional Owners with people interested in using Aboriginal land
• Helping Aboriginal people carry out commercial activities.
Despite a common misconception, the NLC must do what Traditional Owners tell it to do – not the other way round.

BRADSHAW & TIMBER CREEK CONTRACTING
Traditional Owner Daniel Jones walked into the Northern Land Council office in Timber Creek one day and said: "I don't want to keep living on welfare – I want to build something for the community."
He knew that the Defence Department had promised Indigenous people a fair crack at winning contracts on the Bradshaw military training ground.
The NLC's Greg Kimpton called a meeting of the eight clans surrounding Bradshaw.
"I was honest with them," he says. "I told them that it would be tough – that most small businesses fail. But they were determined to go ahead."
The company is thriving after winning a string of maintenance contracts, including fire mitigation on Bradshaw and Tindal RAAF base, and maintenance of the Buchanan Highway.
Only one of the 20 staff is non-Indigenous.
Mr Jones is business manager and is proud of what has been achieved.
"We're all working hard and enjoying what we're doing," he says. "It was a big change going from welfare to wages, but we've got there."
GUMATJ CORPORATION
The most eye-catching enterprise on Indigenous land is the Arnhem Space Centre near Nhulunbuy.
Australia's first and only commercial spaceport is operated by Equatorial Launch Australia under an agreement with the Gumatj Corporation.
Last year, it became the site of NASA's first suborbital sounding rocket launch from a commercial port outside the United States.
The Gumatj Corporation is creating wealth and work in many other ways, including through a joint venture called Delta Reef Gumatj, which builds houses, schools and workspaces.
Building costs are kept down by the in-house manufacture of materials, such as concrete blocks and timber roof trusses, and recycling pre-used appliances, such as air conditioners.
Delta, which is rebuilding 80 cyclone ravaged homes on Galiwin'ku, trains Indigenous workers to become builders.
General manager Mick Martin says: "We may not build a house as quickly as others, but we give them real skills that they can take to another job."
Gumatj is also preparing to open a 955 hectare bauxite mine 40 kilometres from Nhulunbuy.
The mine, which will extract 150,000 tonnes of ore a year for the Asian market, is doubling as a training centre.
The corporation also runs a grounds maintenance and waste management business, and operates a workshop, which maintains vehicles and plant, and fixes cars, trucks, tractors, lawnmowers and generators.
An Indigenous-owned 100 square kilometre station 90 kilometres from Nhulunbuy rears Brahman cattle.
The beef is sold in Aboriginal communities and a butcher in Nhulunbuy.
There are plans to send livestock to Darwin for export to Asia.
Gumatj Corporation also owns a cafe, nursery and community store, plus rents out property to Rio Tinto workers and other local people.
As the late Gumatj chairman Galarrwuy Yunupingu said: "We are determined to be a part of the economic life of this nation and to use our assets for the betterment of our people's lives."