INDIGENOUS DISADVANTAGE: ADG GOES INTO ACTION
A big-thinking Northern Territory business is doing more than just talk about combating Indigenous disadvantage – it's doing something concrete about it.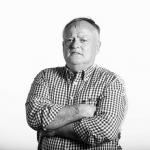 Words by

Nigel Adlam
Published

10 July 2023

Airport Development Group, which owns and operates Darwin International, Alice Springs and Tennant Creek airports, has set up an Aboriginal training academy.
Two groups of trainees have been taken on so far with plans for many more.
ADG chief executive Tony Edmondstone says: "We are purposefully moving from statements like 'where possible' and 'where available', which sound inclusive but can be just as exclusive, and are committing to affirmative actions."
The Darwin-based company, which has emerged as a major economic force in the Territory since being formed by superannuation firms IFM investors and Palisade Investment Partners in1998, has also:
• Established new procurement policies to support Indigenous-owned businesses
• Employed an Indigenous and community projects manager
• Created an Indigenous Advisory Committee
• Invested in projects to celebrate Aboriginal achievements
• Provided cross-cultural education for staff
Mr Edmonstone says: "If we all work together, we can help 'close the gap' by learning, creating and investing in intergenerational solutions that will see a fairer Australia for all."
ADG is providing pathways to jobs through direct employment, procurement and education.
The training academy is based at the company's airport hotel complex, which is being developed into a world-class resort.
Indigenous recruits are being offered traineeship and apprenticeship qualifications, and VET-in-school programs.
On graduation, trainees are offered full-time work at the resort or with ADG partners, such as contractors, tenants and organisations operating in the airport precinct.
The academy places a strong emphasis on mentorship, which has been shown to play a major role in retaining Aboriginal workers.
ADG has always had a "buy local" policy – awarding major and minor work to Territory companies whenever the expertise needed was available.
It has now strengthened the policy by adding a proviso for an Indigenous engagement plan to tenders.
Companies tendering for major projects must have an Indigenous engagement plan as part of their assessment.
A reporting tool has been created to make Indigenous engagement transparent and easy to assess.
ADG has also joined the NT Indigenous Business Network and the Industry Capability Network, which has a procurement and supply chain network with a database that includes a separate Aboriginal content locator.
The initiative to help close the gap is working. For instance, a solar contract with BT Energy achieved 15 percent Indigenous employment.
ADG, which injects about $270 million a year into the Territory economy, is planning to expand its operations into Western Australia and Queensland.
It is a leader in Northern Australia in the use of renewable energy.