Small Business Survival Fund
HELPING BUSINESS SURVIVE
The Small Business Survival Fund has literally been a lifesaver for many little Northern Territory companies.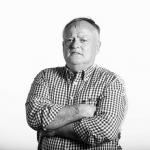 Words by

Nigel Adlam
Published

01 July 2020

Coupled with the Home Improvement Scheme and other Territory Government aid packages, it has kept small business afloat during the coronavirus lockdown. Alice Springs-based Larapinta Trail Trek Support, which provides support services to self-guided independent hikers on one of Australia's best Outback walks, accessed the Small Business Survival Fund after reading about it in the NT News.
"Ninety five percent of our customers are from outside the NT – the remaining 5 percent are NT residents," says one of the company owners, Viktor Kruger. "When the borders shut, so did 95 percent of our business, effective immediately. "There was some hope to trade with the remaining 5 percent of NT residents and attempt to increase that amount, but once the biosecurity zones came into effect, it effectively shut us down entirely."
Mr Kruger, who is an Army veteran, is thankful for the Government help. "When 100 percent of a business is asphyxiated, as ours was, any relief, support or assistance, no matter how small, was and is greatly appreciated." The Small Business Survival Fund was implemented by the Northern Territory Government to offer immediate support to businesses to survive the shut-down period, adapt to the new operating environment and rebound strongly when Covid-19 is over.
The business applied for a grant under the Small Business Survival Fund and received an Immediate Survival Payment, Operational Boost payment and Operational Support payment to help offset immediate cost pressures and to offset the cost of continuing to maintain the business. "The application and submission processes were straightforward and communication with the SBSF team was helpful and timely," says Viktor.
"The support from the Small Business Survival Fund contributed to positioning our business in a survivable hibernation state. "We are a small micro-business so for us the SBSF actually did contribute to our survival. "We're grateful to everyone in the SBSF team for the excellent support we received, and we look forward to coming out of hibernation as soon as possible."
The 223 kilometre-long Larapinta Trail has been upgraded by the Government over several years and has excellent facilities, including water stops, toilets, shelters and rubbish bins. Larapinta Trail Trek Support offers a range of services for trekkers, including vehicle and heli transfers, food drop and resupply, basic and specialised field training, equipment hire and emergency evacuations.
The firm will next year start leading cross country treks on the Chewings Range in the Tjoritja/ West MacDonnell National Park – considered the crown jewels of the national park. Larapinta Trail Trek Support, which was established in April 2016, supports more than 800 hikers each season.
The overwhelming majority of hikers walk the trail – either the whole length or just some of the 12 well marked sections – during the cooler winter months. But the company also supported two Russians who walked the 223 kilometres in the summer with average daily temperatures of 55C. TQ