HAPPY BIRTHDAY! OUR AIRLINE TURNS 45
The Northern Territory's very own airline is celebrating 45 years of safe and reliable service to a vast stretch of Australia – and beyond.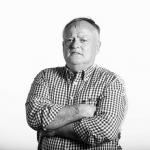 Words by

Nigel Adlam
Published

10 July 2023

Darwin-based Airnorth provides essential flights to remote parts of the Territory.
It also has scheduled services to Perth via Kununurra and Broome in Western Australia and Cairns and Townsville in Queensland.
And the carrier has been a constant and vital link between Darwin and the developing nation of Timor Leste, where it has been operating flights for over 20 years.
Airnorth's charter operation continues to experience strong demand at home in the Territory and interstate.
Chief executive Daniel Bowden says: "Our charter services include both passengers and freight, with both ad hoc and regular scheduled services.
"We have worked closely with various industries, including mining and resources, defence and government agencies, along with special interest groups, schools, sporting clubs and NGOs.
"We've been called on in times of need during emergencies and extreme weather events.
"We take great pride in our agility to offer a holistic range of aviation services."
Airnorth employs more than 200 staff, predominantly in Darwin but also in Western Australia.
The network also provides employment to an additional 60 staff and contractors through ground handling and airport operations, plus employment generated for third-party suppliers, such as security, cleaning services, training and hospitality. The carrier employs about 50 pilots, 35 cabin crew and a large team of dedicated licensed aircraft engineers at an engineering and maintenance base at Darwin International Airport.
It uses more than 200 NT vendors to supply the business and endeavours to support Indigenous businesses and joint ventures through an Indigenous Employment Policy and Management Plan.
"Airnorth considers that a genuinely diverse workforce throughout all facets of our business encourages increased productivity, creativity, learning and growth, and a positive reputation," Mr Bowden says.
There were 27 nationalities at the company's Harmony Day celebrations in March. The airline likes to give back to the community where it operates through sponsorship of charities and sporting events.
One of its favourite good causes is the Santa Run when Airnorth flies Santa and helpers to remote communities, providing gifts, entertainment, fun and fruit to hundreds of schoolchildren.
The airline is made up of three types of Embraer aircraft – the 30-seat turboprop E120 Brasilias, 76-seat E170 and 94-seat E190 jet aircraft.
"We have one of Australia's youngest regional jet fleets and are Australia's most experienced Embraer aircraft operator," says Mr Bowden.
"Our Embraer jets provide substantial fuel savings greatly reducing carbon dioxide emissions when compared with older generation aircraft.
"Using one manufacturer ensures we have a more efficient supply chain for operational equipment and spares, which is all housed in our Darwin facility.
"We are continuously looking at using technology to make improvements to our business and customer experience. Recent examples include enhanced development of our consumer website and booking engine, along with implementing resources to improve crew rostering and processes, and paperless flight operations."
Airnorth is working with Airport Development Group, owners of Darwin, Alice Springs and Tennant Creek airports, to roll out a significantly improved check-in experience at Darwin airport – new customer check-in kiosks and bag drop facilities, which will be available to customers from July this year.
The airline is continuously looking to expand its network – several new routes are being considered.
"We have recently opened an office in Perth to cater for our expanding employment opportunities and to source a second talent pool from which to bring new talent into our business, although Darwin and the NT will remain our headquarters and the heart of our business." Unlike most airlines, Airnorth did not have to ground its fleet during the covid pandemic.
"Through careful covid management planning, and in consultation with governments and other key stakeholders, we were able to keep flying both within the Territory and on interstate routes and to Timor Leste," Mr Bowden says.
"Our services were required to provide essential supplies, such as food and medical supplies to remote communities, and transport for health, education, and administration services."