H HOTELS NEW MANAGERS WITH A FRESH OUTLOOK
Three sister hotels – two relatively new and the other a city landmark – are doing a great job easing Darwin's severe shortage of accommodation.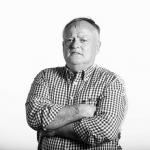 Words by

Nigel Adlam
Published

10 July 2023

H on Mitchell Apartment Hotel, H on Smith Hotel and the Frontier Hotel are all owned by the same Territory company but each has its own character.
They have one thing in common – they all offer a first-rate place for tourists and corporate guests to stay.
H on Mitchell is a modern 4.5 star hotel with 180 self-catering apartments, a mixture of one-bedroom, two-bedroom and studios, all with free wifi and laundries.
The studios have a kitchenette and the other apartments fully equipped kitchens, including ovens and dishwashers. They are serviced daily.
All rooms except studios have a balcony, which affords great views across the city or out to sea.
H on Mitchell has a swimming pool, which is one of the few in the Top End that is heated during the dry season, and a gym. It also has a bottleshop, the Lizards bar and a restaurant, which serves lunch and dinner, and a buffet breakfast.
Lizards has a gaming room with TAB, Keno and pokies. It has been voted Australia's best TAB bar.
The apartments attract a mix of guests, including many corporate clients and families.
"A lot of guests want more room than is offered in a standard hotel," says manager Sean DeSouza. "They enjoy the extra space and comfort.
"We get quite a few long-stay guests, such as people on short-term contracts or visiting medical specialists."
H on Mitchell displays photographs by Territorian Louise Denton and paintings by Indigenous artist Mim Cole.
"We're locally owned and operated, so we like to support the community and small business," Mr DeSouza says.
"All the money from our hotels is invested back into the Territory economy."
H on Smith is a 4.5 star hotel with 186 spacious rooms, mostly king size, including three spa rooms and one executive spa room.
There is a bar-restaurant, gym, swimming pool and function room with boardroom table and video screen.
Parking is behind the hotel – a big bonus considering the hotel is in the centre of the city.
"It's a pleasant, comfortable hotel," says manager Sanjaye Karunathilake. "People enjoy staying here.
"And our gym has the best view of any gym in Darwin."
Online reviews praise H on Smith for being clean, friendly and well located.
Frontier Hotel is a 3.5 star hotel with 92 rooms, gym, swimming pool and laundry.
The restaurant serves lunch and dinner, and a buffet breakfast.
One online reviewer writes: "Great local pub with good food and entertaining trivia night. Food is pretty good too."
H on Mitchell Apartment Hotel
105 Mitchell Street, Darwin City NT 0800
(08) 8946 3000
h105mitchell.com.au
H on Smith Hotel
81 Smith Street, Darwin City NT 0800
(08) 8942 5555
hhotel.com.au
Frontier Hotel
3 Buffalo Ct, Darwin City NT 0801
(08) 7922 3300
frontierdarwin.com.au