Gumatj Corporation
GUMATJ PREPARE FOR A BRIGHT TOMORROW
The Gumatj people are facing a stark reality – the Rio Tinto bauxite mine on the Gove Peninsula is preparing to close by 2030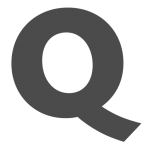 Words by

TQ Staff
Published

05 April 2022

That will mean the end of mining royalties and other payments to the Yolngu people, who anthropologists say have owned the land for more than 50,000 years.
Traditional Owners are not sitting back and waiting for the worst – they are working hard to secure their future.
As they say: "We have lived on this land for thousands of years – we're going to ensure there is a good future for our children and their children. And for generations to come."
The Gumatj Corporation, which was founded by Traditional Owners in 2007, is striving to relieve poverty and disadvantage by achieving economic independence for the Yolngu people of North-East Arnhem Land.
It has set up a wide range of companies, including a bauxite mine with a regional training centre, a batch plant, sawmill and workshop, cattle operation, grounds maintenance, mechanical workshop, waste management, construction company, survey company, community store, cafe, nursery and real estate property investment, including the construction and development of the Arnhem Space Port.
And it wants private enterprise to step in as partners in economic development.
Gumatj Corporation employs 80 staff, including 64 Yolngu people, and provides jobs for Community Development Program participants. Profits from business activities are ploughed back into the community through social services.
"We must be open to explore a way forward to secure a future post mining," says chief executive Klaus Helms, who has lived in Gove for nearly 50 years.
"We've built up our businesses from virtually nothing 10 years ago, but there's much more to do."
"Over the years the Gumatj Corporation has achieved what I would say is an outstanding result. It could not have happened without a strong board of directors and a dedicated workforce.
"We must now look to the future and embrace opportunities that may present themselves. We don't work just to boost our coffers – we work to provide a future, to have the ability to provide long-term employment and security. It all comes down to looking after families."
Gumatj Corporation is working through options with Rio Tinto for the Gove Port infrastructure to be handed over at closure, which the corporation believes could become a cargo hub and act as a springboard for the development of other labour-intensive industries, such as stevedoring, vessel maintenance, ship supply and fuel distribution.
"We want Indigenous people to run the port as part of our aim to develop the whole region," says Mr Helms.
He says every Yolngu job has a beneficial ripple effect throughout the community.
"With the mine closure we have already identified future jobs, such as environmental and mine rehabilitation projects. Our company must always look at long-term solutions and opportunities on employment."
There are plans for the increased development of solar power, fuel storage and warehousing.
And the corporation believes there are opportunities for the Australian Government to expand sea, air and land operations in North-East Arnhem Land.
Other industries being developed include tourism, the arts and agriculture.
Mr Helms says the Gumatj Corporation needs to generate enough wealth to continue training and employing Yolngu people and contributing for community services and infrastructure without relying on government support.
One of those crucial services is building houses.
The Gumatj clan are proud that they have one of the lowest Indigenous housing occupancy rates in our region.
"Overcrowding is a terrible problem," says Mr Helms. "It negatively affects workers' attendance, school attendance and student performance – in turn, affecting peoples health well being."
The Gumatj Corporation could not have achieved its advances without a good working relationship with the Northern Territory and Federal governments, and the Northern Land Council.
The Gumatj Group is made up of several companies, all of which consist of full Yolngu directors/members.
"One of our major strong points is the diversity of the company and the ability to find positions within the company that fit the employee," says Mr Helms. "Having a large pool of employees gives us the ability to balance traditional culture and values with contractual obligations."
"WE HAVE LIVED ON THIS LAND FOR THOUSANDS OF YEARS – WE'RE GOING TO ENSURE THERE IS A GOOD FUTURE FOR OUR CHILDREN AND THEIR CHILDREN. AND FOR GENERATIONS TO COME." – Djawa Yunupingu
DELTAREEF AND GUMATJ
The Yolngu-owned business has been an outstanding success since it was founded in 1991.
It is the premier construction company in East Arnhem Land.
DRG, as it is known, has trained dozens of Indigenous people and won a swag of multi-million-dollar contracts.
It is carrying out multiple major government projects to build and refurbish houses in Ramingining and Nhulunbuy, and long term multi-million asset maintenance contracts across communities and homelands in East Arnhem Land.
The Nhulunbuy-based company is capable of industrial, commercial, domestic, structural and civil construction, including fabrication, and hydraulic and electrical work.
DRG offers training and apprenticeships and meets its high Indigenous employment targets on projects. It has also built up a good reputation by buying locally.
The business has a fully equipped mechanical workshop, which ensures plant is always ready for hire or use on its construction work.
DRG also has a fabrication workshop, which specialises in aluminium, stainless and steel welding, the manufacture of flashings, furniture, and industrial structures.
SPACE CENTRE
The development of a space base on Gumatj land is one of the most exciting projects in Australia.
From its concept, many people were extremely negative about the project, but attitudes have changed.
The corporation is working with Equatorial Launch Australia on land leases, earthworks, and construction of the space port.
NASA plans its first launch in 2022.
The project has the potential of developing into a long-term industry for the Yolngu.
"We may never be scientists or astronauts, but we can continue to service, supply, provide construction teams and host other employment opportunities," says Mr Helms.
Gumatj Corporation Chairman Djawa Yunupingu says: "I truly believe we must look outside the usual workstreams and embrace future opportunities – the space industry being one of them."
GULKULA MINE
Gulkula Mining Company, which has been operating since late 2017, is the only Indigenous-owned mine in Australia and is certified as an Aluminium Stewardship Initiative.
It mines 700,000 tonness of bauxite a year and sells it to global resources company Rio Tinto. It is Gumatj's intention to continue mining post Rio with the aim of steadily increasing production for several years.
Yolngu people are trained at a special mining centre on all aspects of mineral extract, such as machinery operation, land rehabilitation and truck driving.
Forty students have so far graduated from the training centre, which is near an ancient gathering place. These students were employed in the mine and a range of other organisations in the region.
Gulkula Mining Company employs 35 workers, and as well as operating the bauxite mine, also manages and operates a concrete batching plant that services the East Arnhem region.
Gumatj Corporation has a lease over a laterite resource, used in road building and for construction for the foundations of houses.
4DBURU
4DBaru is an Indigenous-owned company providing a wide portfolio of land development and professional consulting services to the construction, resources and government sectors across the Top End of Australia.
SAWMILL AND WORKSHOP
Darwin stringybark trees that would otherwise be cleared and burnt to make way for strip mining are being selectively felled and trucked back to the sawmill at Gunyangara.
Hard, heavy logs are milled and then sent to a workshop nearby for dressing and finishing ready for sale as roof trusses, shade structures, screens, decking, furniture and homeware.
Trusses have been used by DRG in building houses at Elcho Island, Ramingining and Gunyangara.
The mill and workshop, which are operated by Yolgnu men, supplied the latticework and vertical supports for the heat mitigation project in Cavenagh Street, Darwin, and supplied much of the timber for the Darwin Botanic Gardens Visitors' Centre.
It also supplies wood to renowned Indigenous-owned furniture maker Manapan and recently timber for the decking and cladding at the Nhulunbuy Aged Care Facility.
A mobile sawmill is being set up to create job opportunities in Gumatj homelands. This will complement the stocks for the Gunyangara mill. Men and women will also use the byproducts, bark, for cultural art.
CATTLE FARM
The farm started in 2010 with 80 head of feral cattle on 1600 hectares and has been built up to hold 1000 Brahman cattle on 8000 hectares.
Some of the cattle are exported live and others sent to the on-site abattoir so that packs of meat can be supplied for Yolngu homelands and ceremonies, contributing to food security in the region.
Yolngu people are being trained in a range of skills, such as stock work, including mustering, castrating, and vaccinating; butchery and meat processing; land management, including weed and erosion control; and vehicle and machinery maintenance.
They are also studying for qualifications in machinery operation, weapons, chemicals and poisons, and
veterinary medicines.
GROUNDS KEEPING
The 10-strong team maintains the gardens and lawns of more than 80 houses, as well as industrial properties and public spaces, in and around Nhulunbuy.
Work includes whipper snipping, mowing, arborist training, chainsaw operations, road cleaning and rubbish collection.
This area is proven to be a platform for Yolngu men with limited work experience to step into the workforce. Good support systems give them confidence and an understanding of work expectations.
WASTE MANAGEMENT
The waste management facility is operated by Gumatj Waste Management on behalf of Nhulunbuy Corporation and services Nhulunbuy, Yirrkala and Gunyangara communities.
All staff are experienced in waste management best practice and are licensed to operate all machinery on site, such as front loaders, bulldozers and waste compactors.
MECHANICAL
The team manages and maintains all the Gumatj Corporation's small machinery, plant equipment and fleet of vehicles.
The workshop is equipped to repair tyres and supply new tyres and perform wheel balancing.
Young Yolngu are encouraged to take up apprenticeships in this field.
RETAIL HUB
The hub is made up of a convenience store, a small nursery, and a cafe serving coffee, as well as a variety of cold and hot food.
It is an excellent area for the workforce to meet before work and share stories.
This area encourages the local Yolngu women to enter the workforce while accommodating cultural sensitivities.
THE SUPER SIX
The six key industries identified to drive future prosperity:
Port logistics
Manufacturing
Agriculture
Mining
Aerospace
Tourism and arts
"YOLNGU PEOPLE DON'T WANT TO RELY ON WELFARE. WE WANT TO DEVELOP ON OUR OWN COUNTRY AND ON OUR OWN SOIL." – GALARRWUY YUNUPINGU