Middle Arm Industrial Precinct
GAS HUB BEGINS TO TAKE SHAPE
Exciting plans to use some of the Northern Territory's massive gas reserves for downstream processing and manufacturing are gathering pace.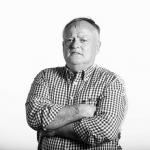 Words by

Nigel Adlam
Published

01 April 2021
The vision has three elements – gas production going ahead at Beetaloo Basin, the development of manufacturing precinct on the outskirts of Darwin and the laying of a 1000-kilometre utilities corridor across the Territory Outback.
It is being seen as one of the most exciting economic development plans in Territory history.
Financial analysis shows that gas-powered manufacturing, including petrochemical and renewable energy industries, would be highly lucrative for Australia and the Territory because gas used in home-based plants is seven times more valuable than exporting it as LNG.
The Territory Government wants to develop a low-emissions gas manufacturing hub at the Middle Arm Sustainable Development Precinct.
The aim is to create jobs and training opportunities, and spur economic and population growth.
Exploring and preparing for value-added gas opportunities was a key recommendation of the Territory Economic Reconstruction Commission's final report.
The report says it is critical that the Territory gets ready to take full advantage of the enormous wealth-creating opportunities the Beetaloo Basin will open up if the world-class onshore gas project is proven to be economically viable.
Early drilling results from Beetaloo are encouraging.
The basin potentially has many more times gas than the INPEX project, which means liquefied natural gas processing for export could be increased in tandem with the development of a downstream manufacturing hub.
A master plan is being drawn up in line with the Territory Government's NT Gas Strategy and an investment prospectus is expected to be ready by 2022.
The plan has five main aims:
identifying the key drivers of value and products that will encourage the development of value-adding industries
planning for key enabling infrastructure, including the integration of renewable power, manufacturing processes and technology, that will minimise waste and emissions
undertaking an environmental assessment of the Middle Arm Sustainable Development Precinct
considering demand and revenue forecasts, formulating financial models to guide investment decisions
informing and consulting with industry, community and business stakeholders
Middle Arm will include marine infrastructure, such as modular off-loading and common user equipment and space, to support the construction of any new plants, as well as ship loading to enable exports.
Land-based infrastructure will include roads, drainage, power, water and telecommunications services, as well as product corridors into and within the precinct.
Under the guidance of the NT Gas Taskforce, the NT Department of Infrastructure, Planning and Logistics is in charge of planning Middle Arm, including gas industry requirements; infrastructure marine, geotechnical and services assessments; marine navigation investigations; and baseline environmental investigations in collaboration with the Departments of Chief Minister and Cabinet and Environment, Parks and Water Security.
The extensive and thorough work will minimise the risks of the plan and make options clearer.
Environmental investigations are already underway, including identifying the biodiversity of plants and animals, marine environmental values, and air and water quality data.
The studies will help the Territory Government assess the potential for significant environmental impacts from the proposed development.
Protecting the environment will be paramount in creation of the precinct. Tenders from expert consulting firms for civil engineering, marine engineering and environmental services are being assessed.
 There will be extensive consultation and engagement with stakeholders as planning progresses. Important associated work is underway.
Development has started at Middle Arm on stage 1 of the Land Development Corporation's Kittyhawk Estate, which will provide three investment lots for sale, ranging in size from one hectare to 16.5 hectares.
And CNC Project Management, a leading member of the Australia Pipelines and Gas Association, has been contracted by the Territory Government to conduct a study to identify the most appropriate multi-purpose utilities infrastructure corridor from Tennant Creek to Darwin.
The corridor could carry a range of services, including power from solar farm projects, multiple high-pressure pipelines, water pipes, and communications lines – and allow for above and below ground infrastructure that may be needed in the future.
It will be about 1000 kilometres long and 130-230 metres wide.
All landowners along the proposed corridor will be contacted as the preferred corridor is identified, and the public will be kept informed about progress on the project.
A myriad of factors will be taken into consideration before a preferred corridor is put forward, including the location of sacred sites, Aboriginal land, native title, crown land, the environment, planning, Australian Standards, Federal and Territory law, and technical issues.
Consultation is expected to start later this year.