Frontier Marine Services
FRONTIER MARINE'S BRAVE NEW WORLD
Passionate, Resourceful, Reliable – Frontier Marine Services are a dedicated, highly specialised, marine electrical contracting company.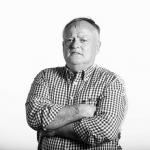 Words by

Nigel Adlam
Published

19 July 2022

Passionate, Resourceful, Reliable – Frontier Marine Services are a dedicated, highly specialised, marine electrical contracting company.
FMS services the marine sector across recreation, commercial and Defence markets, specialising in all aspects of supply, installation, maintenance and urgent defect rectification of marine electrical systems.
Whether the vessel is a three metre tinny or a 220 metre cargo ship, Frontier Marine Services always delivers high-quality solutions to keep customers safely navigating the waterways across the Northern Territory.
The company was established in 2009 by Dave and Leanne Pears with an initial focus on servicing the recreational boating community in Darwin.
Dave's drive was to help customers by supplying quality electrical and electronics equipment, paired with robust installations, to withstand our harsh tropical environment.
The essential reliability of equipment operating when on the water in remote locations is paramount in helping families to enjoy safe, positive, memorable boating experiences.
As a commercial ship master, Dave saw the potential for specific marine electrical understanding and service delivery to be transferred to the commercial market, so seized the opportunity to employ qualified electricians, with a passion for boating, to expand the business.
From early 2016, FMS became an electrical contractor and began working for local commercial marine operators.
With success in this field, FMS was able to then continue its reach into the Defence market providing ISS for the Armidale Class Patrol Boats and other Navy vessels in Darwin.
FMS are now proud to employ the best electricians, electronics and communications technicians, auto electricians, apprentices, AMSA-qualified masters and support staff to service commercial fishing vessels, ferries, tugs, barges, workboats, Defence vessels and private recreation vessels.
Dave and Leanne are both grateful for the opportunities that have presented themselves in Darwin to allow them to grow their business to a level that they had never imagined.
Since arriving in Darwin 20 years ago, without even enough money to go for a swim at the local pool, the Pears have worked incredibly hard to be where they are today.
Now they have sold their business to a major national company. Frontier Marine Services was snapped up by Perth-based naval defence specialist Marine Technicians Australia in a show of faith not only in the Pears' partnership but in the Northern Territory's future.
"We're very happy about the deal," says Dave. "We're one of the leading electrical contractors in the marine industry in Northern Australia. And now we've got the support and backing of MTA, a renowned national company.
"This has accelerated our capabilities. World-class specialist advice is now just a phone call away."
The couple will stay on at Frontier Marine Services – Dave as the highly-skilled auto electrician, ships master and operations manager and Leanne as the eye-for-detail administration manager.
Committed to supporting the Territory and growing capacity to service the community, Frontier Marine Services is now building a fit-for-purpose HQ at Berrimah Industrial Estate.
The 550 square metre complex is being designed and built by Darwin-based construction company Jaytex, which specialises in design and build.
Dave is happy with the professionalism and openness of Jaytex.
"They understand our needs and have been great to work with," he says.
Dave and Leanne chose the new industrial estate because of its perfect location at the heart of Greater Darwin, with ease of access to both East Arm Wharf and other marine facilities in the city.
And it has the added convenience of being close to Haileybury Rendall School, where two of their three children attend.
The Pears are incredibly excited about the move and look forward to the expanded efficiencies and services that can be offered to all customers, without having to cross the Berrimah line.
With a can-do attitude and willingness to be innovative, the company will continue to build on their already good reputation.
Dave believes in openness in business and doing a good job for a good price.
"We've developed and maintained an extraordinary standard of service, quality and dependability for our customers."
He is always happy for potential customers to talk to previous customers, confident that they will acknowledge the company's excellence.
"We want to ensure that all our clients are being provided a service that not only meets their expectations but exceeds them."
Dave, Leanne and their family are often seen out on the water fishing, wakeboarding, waterskiing, tubing (and occasionally surfing), truly understanding the importance of vessel reliability.
They understand the delicate relationship between electricity and water, and make it work.
Dedicated to the Northern Territory, Frontier Marine Services will operate locally for years to come, supporting employment and training, promoting growth and providing reliable marine electrical support to all vessels.