THE ESSIGNTON SCHOOL
ESSINGTON: MORE THAN ACADEMIC EXCELLENCE
The Northern Territory's highest-achieving school is renowned for academic excellence.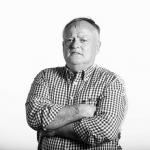 Words by

Nigel Adlam
Published

01 January 2021

Essington consistently achieves outstanding results in the NAPLAN and NTCET tests – in fact, the results compare favourably with those from Australia's top schools.
But while inspiring bold thinking to achieve strong academic results is a core element of the school, Essington also strives to enhance the learning of students in a variety of other ways through wellbeing and enrichment programs.
Driven by local expertise and global thinking, the school offers a globally influenced educational journey to Darwin families.
At all levels, from kinder to year 12, Essington promotes the recognition of students as individuals, acknowledging and understanding that they are motivated differently and have varying interests.
The school takes pride in developing individual pathways for students, with the aim of equipping them with strong academic outcomes and skills that will provide an excellent foundation as they make their way in the world.
It cultivates a powerful ethos to strive to be good, compassionate, empathetic citizens determined to lead fulfilling lives and contribute positively to society.
Essington Principal Brian Kennelly says: "We are extremely proud of our remarkable student achievements across a wide range of programs and activities. Our students excel through individual attention and our belief that all students can strive to be better."
He says Media Studies and the Duke of Edinburgh's Award scheme are two examples of the many high-quality opportunities available for students.
The Media Studies program recognises that today's students are "digital natives" – technology and media are a way of life for them.
Media and ICT teacher Karlie Weinert says: "There is a genuine need for students to learn how to produce and consume media responsibly. "We often refer to our media program as a 'choose your own adventure' situation. Students have the freedom to choose which medium they wish to develop their skills in – for example, filmmaking, radio, photography, graphic design, animation, coding or game design.
"We facilitate all these options through access to a range of resources in our specialist media facility.
"Some students choose to focus their entire semester on one medium to become highly specialised, while others may rotate through several disciplines and build a broader range of multimedia proficiencies.
"This individualised approach to the learning journey is special and typifies the way we manage student programming."
Media Studies students learn to develop a broad range of skills that will help them in other areas of study and in their future lives, including communication, teamwork, problem solving, self-management and the use of technology.
With a focus on the local community, Essington strives to help build the Northern Territory's skills and capabilities. Media Studies promotes high-quality outcomes and student engagement by providing an "authentic audience" for the students' work through national competitions, assemblies and showcases, the school YouTube channel and the school's website.
Students have consistently earned recognition and prizes for film and animation in national competitions, including the prestigious Australian Centre for Moving Image Awards, the High Resolves Videos for Change Awards, the Australian Teachers of Media Awards, the Focus on Ability Film Awards and the STUFFit Film Festival Awards.
A year 8 student won the Regional Intermediate Film Award at the 2020 MyState Student Film Festival. Videos for Change challenges young people from years 7 to 12 to create a one-minute video on a social issue they feel passionate about.
In 2020, Dyslexia, produced by three year 8 students, was a finalist in the Junior High category. In 2019, Equality, about equality, diversity, and inclusion, won the Junior High category. And in 2018, Shattered, about cyberbullying and suicide, was a finalist in the Junior High category.
The Duke of Edinburgh's Award has played a major role in Essington's programs for 15 years. More than 750 Essington students have achieved an award; the latest student to gain the prestigious Gold award is Frances Cruickshank.
In the year 10 to 12 cohort, 10 Essington students achieved the silver award in 2020 and a further 18 achieved bronze.
Essington, whose motto is To Strive, To Seek, To Find, has placed considerable emphasis on the Duke of Edinburgh's Award, recognising the unique learning opportunities afforded to students as they progress through the different stages of the scheme.
More than 60 percent of students from year 8 to 12 are enrolled in the award. The Duke of Edinburgh's Award is a challenging journey of self-discovery. Benefits for students include:
• Being empowered to achieve their personal best
• Learning to take responsibility for their goals and choices
• Becoming engaged within the immediate community
• Making a difference to society through their positive contributions and involvement
• Learning to persevere and overcome barriers to success
• Learning important life skills
• Increasing career opportunities.
Essington's Senior Outdoor Education Teacher Spencer Harvey says the Duke of Edinburgh's Award often pushes students out of their comfort zone by putting them in situations where they must challenge themselves.
He says the program allows students to develop their passions and find new ones.
"The award is an individual program for each participant," Mr Harvey says. "No two award journeys are the same. Each program is tailored to the individual's passions, goals and interests.
"Each participant comes out with an award, but the path travelled to get there is different for each individual."
To inquire about enrolling in The Essington School, phone 08 8985 0100,
email: enrolments@essington.nt.edu.au
or visit www.essington.nt.edu.au/