The Essington School
ESSINGTON: A SCHOOL OF EXCELLENCE
A deep-rooted culture of excellence has been forged at The Essington School in Darwin.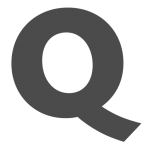 Words by

TQ Staff
Published

05 April 2022
The school strives not just to guide students to academic success in their NTCET results – as important as that is – but to be fulfilled in their educational journey, to leave school as well-educated, well-rounded, responsible members of the community.
Principal Brian Kennelly says: "Above all else, our overarching ambition is to find success for each student and have them achieving more than they ever thought possible.
"The focus for this is via the academic and cocurricular programs coupled with a supportive wellbeing program that helps young people develop into outstanding citizens ready to contribute to the world beyond Essington."
The school received outstanding NTCET results once again last year – eight students placed in the top 20 and five of those achieved results in the top eight. This is an exceptional result considering the 2021 cohort had a total of only 71 students.
The key element to Essington's success is a dedicated staff, who are provided with supportive professional learning.
"Happy staff are those that are fulfilled by the work they do every day for the benefit of others," says Mr Kennelly.
"At Essington, staff are fortunate to work with highly-engaged learners who are supported by families who value an Essington education."
Joan Judd, Head of Middle School and Acting Head of Senior College, says treating every student as individuals – acknowledging their differences in ability, temperament and aspiration – is "the cornerstone of everything we do".
"We acknowledge and treat each child as an individual, both in terms of their academic learning journey and their social and emotional wellbeing," she says.
"We are lucky to have students who come from over 42 culturally diverse backgrounds, each of whom – along with their families – bring their own special touch, views and expectations to their time here with us.
"Our students welcome and embrace these differences, making Essington a safe, welcoming, and encouraging environment for all. It is truly a unique school.
"We cater to every child's individual needs. We work with students whose learning pathway is altered for many different reasons – students with high-level sporting commitments, students with extra-curricular demands in the creative arts space, young learners who are facing barriers due to circumstances out of school.
"We work alongside them, their families and outside agencies, ensuring the very best outcomes for our young people."
Essington nurtures particularly talented students.
"We see high levels of academic, physical and creative talent among our learners and students who are strongly involved in community projects," Mrs Judd says.
"In the academic field, we offer a fluid and extensive curriculum allowing students to learn at their own pace and have the capacity for extension.
"OUR OVERARCHING AMBITION IS TO FIND SUCCESS FOR EACH STUDENT AND HAVE THEM ACHIEVING MORE THAN THEY EVER THOUGHT POSSIBLE"
"We support learners to manage their time commitments outside of school and provide the relevant academic support and pathways.
"I have recently had the pleasure of teaching a student in my Year 9 class who was able to meet all outcomes of stage 1 (year 11) mathematical methods with incredible success."
Essington also nurtures students who may require additional support or are wanting to improve themselves further in certain areas.
The Middle School Learning Hub is open before school every morning, during recess and lunchtime.
"Students can access this facility, which is staffed by our Learning Support Team to receive one-on-one help or small group instruction.
"Academic Support is available after school and at lunchtimes in both Middle School and Senior College.
"The Senior College is unique in terms of the amount of support and help offered by the teachers. Having worked there myself for six years, I can honestly say that our teachers go above and beyond in their willingness to give up their time to support.
"All of this available support would not be successful without one key component – the support of our parents. We strongly believe in working in partnership with our parents, ensuring early intervention when required.
"Essington prides itself on open and honest communication with parents. We are grateful to work with parents who are invested in their child's education and who work with the School – ensuring consistent messaging and expectations of students."
Essington's values are respect, inclusiveness, kindness, responsibility and uniqueness.
"By getting this right, everything else falls into place," says Mrs Judd.
Year 9 student ​​Ruvinya, 13, one of four female Middle School captains this year, was part of Essington's winning 2021 Tournament of Minds International Competition STEM team.
She wants to go to university after graduating from school and also do volunteer work.
Ruvinya enjoys going to school.
"I like learning about topics that pique my interest, such as chemistry and astronomy. And I like being with my friends and learning with them."
Year 10 student Joe, 14, who was also part of Essington's triumphant Tournament of Minds team, was an Australian Mathematics Competition High Distinction achiever in 2021 and was a recipient of the 2021 Australia Day Australian Citizen Student award.
"I find my motivation is to extend my capabilities, to be able to teach others, and help them grow and prosper.
"I find the greatest way to use your knowledge is to help others, as being able to help others, can lead to everyone gaining more knowledge. This will provide far-reaching benefits in the world that we will live in."
Joe wants to become a neurologist or immunologist.
"I find these sectors extremely fascinating and would love to work in a scenario where I can always keep learning."
He says the teachers at Essington show "care and understanding" for students.
"I would like to thank all the teachers for their support and constant care, and I would also like to congratulate every student for not giving up and making it through another tough year."
Year 10 student Rupendren, 15, an exceptionally high achiever across a variety of academic areas at last year's Middle School and Senior College Annual Award Ceremony, was a recipient of the NT Board of Studies Academic Award, an ICAS Medal Winner for Mathematics and an Australian Mathematics Competition Medal Winner, both prestigious academic accomplishments.
"The biggest factor behind my motivation is the boost in self-esteem that comes with high academic results.
"In addition, with strong results come acknowledgement from my peers, my family and my school. I am proud to get good academic marks as it is the product of my efforts."
Rupendren wants to become a neurosurgeon.
"My ambition is to become one of the leading neurosurgeons in Australia."
He says Essington's teachers fully support students on their "school journey".
Year 12 Zakelli, 16, had quite a year in 2021 – he achieved ICAS Distinction Awards in Science, Mathematics and English; an ICAS Medal in Digital Technologies and Writing; an Australian Mathematics Competition Distinction; and a silver medal in the Royal Australian Chemical Institute Titration Competition. He also achieved a Certificate of Merit for Stage 2 Creative Arts in 2021, an exceptional achievement for a Year 10 student.
He plays the violin in the Darwin Symphony Youth Orchestra and is completing his Stage 2 studies a year early.
"My main motivations are my drive for success, high expectations and desire to achieve as high as I know I can achieve," he says.
"Even if I'm on my highs or on my lows, there will always be space to grow and improve, so I should constantly be chasing not only the highest academic achievements, but chasing ways to better myself as a person.
"I know if I work to learn from today's mistakes, I can do better tomorrow."
Zakelli wants to study medicine after graduating from school.
One of the reasons he enjoys studying at Essington is because the relatively small Senior College cohort means more one-on-one tutoring from teachers.
"The teachers treat you like a teammate – they are always happy to help and support, not just some student who they have to teach.
"They take time to talk with you and make sure they understand the standards each person has set themselves.
"After that, the teachers work hard with that individual to make sure they reach their goals, a style of teaching that I am forever grateful for.
"This positivity and commitment from the teachers feed into the student body and makes each class feel like their own family, even if the students in them might be two year levels apart.
"Some classes are louder than others, some classes are more serious than others, but I think – at least for me – it's that diversity that helps me cope with the stress of high school and especially Year 12."